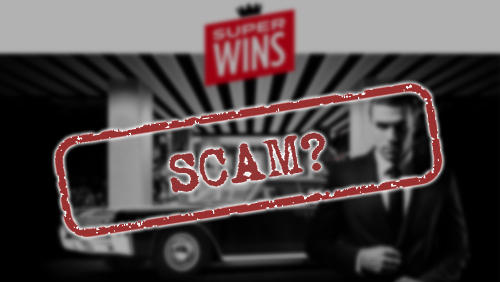 The Lock Poker story rolls on as scammed players dig a little deeper into the dubious launch of Superwins.eu on the Lock Poker network and find strong evidence to suggest the two could actually be one.
How could a disgraced poker site continue to make millions of dollars through their subscription list?
Well it seems that Lock Poker may have figured out a way to do just that, except the people that they continue to scam are not as dumb as they apparently believe they are.
Back in the day it was not uncommon for the shady sports betting outfits that set up in Costa Rica to rip off their players, close down their business, take the database and set up shop under a new name, and then make a promise to their players that they are a safe alternative to the bastards that robbed them blind only months earlier.
Rinse and repeat.
Lock Poker have not shut up shop quite yet, although one can assume it's only a matter of time, but have they followed the Cost Rica sports betting lead by erecting a new shop window in front of the same barrel of tits?
In Oct 2013, Lock announced that it was leaving the Revolution Gaming Network after "numerous and ongoing breaches of contract by the current network operator."
Stop it the irony is killing me.
The unfairly treated and squeaky clean operator decided to set up it's own network: population one, and things have stayed like that until players linked to the Lock Poker database started to receive e-mails asking them to join a new site called Superwins.eu, which operates on the Lock Poker site: now population two.
So what's the big deal?
Well it seems the aesthetics of Superwins.eu bodes a remarkable resemblance to an online poker site called Lock Poker. That and the fact that only an online gambling company that was formed on Neptune would be blind to the problems at Lock and decide to set up an affiliation with them.
"Hey players, we are affiliated with a ponzi scheme who takes your money and doesn't return your winnings, fancy joining our great rake back scheme?"
The 2+2 posters, many of whom are still waiting for cash outs dating back to 2012, got immediately on the case and uncovered several ties between the two organizations that you can read about right here.
The cliffs being that Superwins is affiliated with Stacktrace N.V who has a license to operate www.lockpoker.eu and www.lockcasino.eu, the server at Superwins.eu has a service running that uses a SSL certificate registered to lock poker.eu, and the new site is being promoted by Gerry Poltorak whose Linkedin profile lists him as an affiliate for Lock Poker.
God only knows how Hitler would have dodged the social media minefield when he was stomping around Europe?
Hobbies: Art, moustache trimming and the death and extermination of seven million Jews.
It doesn't take a genius to figure he aint getting on the short list.
So why am I telling you all of this?
Is this just a news story?
Hell no.
This is a red flag, a siren, a flare.
A reminder to everyone that you exist in an industry that contains a small element of nastiness. Scam artists that exist to try to pilfer hard earned cash from unsuspected poker players. Except you know who they are. You can see right through their masks. Their is no hiding. The unsuspected are wilting in number and the suspected are growing thanks to news media outlets and the likes of 2+2.
The swarm needs as much information as possible to enable them to avoid the jaws of Jen Larson, Bryce Geoffrey and Pilar Catala, because it is important to our game that the $900,000 is returned to the player's bank accounts.
Who am I kidding?
$900,000 is the amount believed to owed to the 2+2 posters. If we estimate that 10% of the poker community use the site, then we could be talking over $10m in outstanding payments.
This is online poker genocide happening right underneath our eyes. A point that 2+2 poster The Woodsman notes when he states: 'Is the Poker Players' Alliance aware of what is going on with Lock? Are they trying to do anything about it? I mean what is the point of having an organization like that if a scam like this can go on in plain sight?"
With an average waiting time for a check now hitting 265 days one hopes that somebody picks this up and runs with it. Whether or not that responsibility lies with the Poker Players Alliance (PPA) is unknown, but in the meantime we will keep our ears to the ground and keep spreading the word that Lock Poker and anyone, or anything connected to it, should be avoided like a leper in a card game.