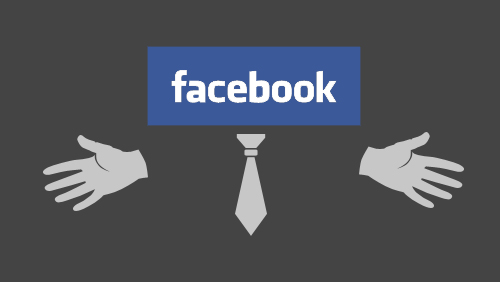 With 1.25 billion users globally, Facebook is the world's preeminent social network. For the past 10 years, it has become ubiquitous by helping people connect with their friends, share their lives, and fundamentally redefine the way human communication occurs in the 21st century.
Yet despite its juggernaut status, Facebook has a problem: it has become bloated.
It has tried to become everything to everyone, and in the process, has lost its focus. With feature bolt-on upon feature bolt-on, most users would be challenged to describe in a single, declarative sentence what Facebook is.
Is it a photo-sharing service? Is it a messaging service? An email service? A news aggregator?A gaming platform?A content discovery service? And so on.
It is precisely this bloat – and loss of focus – that has led many Facebook users to abandon many of their activities from the Facebook platform, and instead migrate those activities to niche, standalone services.
For example, photos are now being shared more widely on Instagram, which prompted Facebook to acquire the service in 2012. Similarly, Facebook Messenger has become supplanted in recent years by dedicated messaging services such as Whatsapp, leading to another high-profile acquisition by Facebook just last month.
The primary force at play is the emergence of the mobile channel, which has proliferated since 2007 when the launch of the iPhone ushered in the 'smartphone era'. While Facebook started as a web-based application used on the desktop, smartphone adoption has rapidly increased across the world, creating entirely new consumer behaviours and consumption patterns. In its recent Q4 statement, Facebook revealed that for the first time, the number of mobile users surpassed the number of users checking Facebook on the web, leading CEO Mark Zuckerberg to proclaim that Facebook has "become a mobile company" in response to the new mobile world.
Facebook has recognized what most of us already know intuitively: people use mobile differently than they use the desktop. In response to this, Facebook has systematically proceeded to "unbundle" its desktop platform into a series of narrowly-focused standalone apps that are better suited to the smaller mobile canvas (Instagram and Whatsapp play into this strategy). On a smartphone, it's almost always easier to press the 'home' button and launch another app than it is to dig deep within an app's menu and navigation system, hence the unbundling of the bloated desktop Facebook experience on mobile devices.
Facebook has correctly shifted its product strategy to a mobile emphasis in order to protect its position as the world's leading social network for years to come. While M&A on the scale of the Instagram and Whatsapp deals have helped Facebook maintain its leadership status during its transition to a mobile company, deals of that magnitude are not sustainable.
Facebook knows that it needs to begin creating this innovation internally. Recently, it announced the launch of a new standalone mobile application called Paper, which delivers content on mobile devices in categorized news feeds. The Verge calls it "the best Facebook app ever", and early reviews are overwhelmingly positive. Paper is the first product spun out of Creative Labs, a new R&D section within Facebook for small teams to develop ideas and apps to see if they stick.
As recently chronicled in TechCrunch:
It's tough to experiment with a billion people watching. At that scale, Facebook's mantras of "move fast and break things" and "Done is better than perfect" don't quite work. But it's exactly those philosophies Facebook needs to discover the lean, single-purpose experiences people want on mobile. That's why it's formed the Facebook Creative Labs.
It's an initiative that gives small teams the freedom to form within the company and build standalone apps or other projects that live outside the core Facebook experience.
So, what does any of this have to do with sports betting?
From an abstracted point of view, Facebook's current challenges as an incumbent are not that different from the large European sportsbook operators.
Sports betting began as an offline, transaction-based business. When the Internet became adopted by the mainstream in the 1990's, a new distribution channel was born, and bookmakers began reaching customers and booking transactions through online sportsbooks.
With the debut of the iPhone in 2007, yet another new channel was born for bookmakers to reach customers, this time on small wireless touch-screen devices that we all now own and carry in our pockets.
Here we are 6 years into the smartphone era, and every operator worth mentioning has, necessarily, a base-level mobile sportsbook offering.
But the mobile betting experience still too closely resembles the desktop experience, where interfaces are crammed with too many options, and the burden is placed on the customer to navigate through menu-driven hierarchies that are painful to use on the mobile canvas. The default mentality by sportsbook product managers has been to replicate the desktop betting experience into the mobile form factor by offering bets on dozens of sports (whether or not a customer is actually interested in those sports), which open up access to thousands of markets (most of which will never be bet). Today's mobile sportsbooks are akin to the bloated Facebook mobile app.
It's currently the height of results season for the listed European operators, and the temptation of course is to look at the growth of mobile betting adoption by punters (and corresponding revenues to operators), and attribute that success to a great product. The hard truth, though, is that punters were going to transition to mobile anyway. The success of mobile betting so far has nothing to do with the quality of the products being offered, and everything to do with the broader consumer trend across every industry and sector to migrate desktop activities to mobile. Sooner than later, mobile growth will slow, and the first phase of the mobile betting era will end.
Operators are starting to wake up to this fact, and are realizing that the market will not be won simply with another generic mobile sportsbook offering. In 2011, William Hill launched a niche, standalone mobile betting app "Shake-A-Bet" as something of a gimmicky experiment to extend the mobile product mix beyond the core sportsbook. More recently, Paddy Power launched its standalone 'Messenger' app, giving its customers an entirely new way to find and place bets on mobile devices.
This emerging trend of niche, standalone mobile betting products will continue to grow. As a company that provides product consulting and development to betting brands, we at Bet Smart Media can attest to the fact that many operators are looking to external teams like ours to help accelerate development in this area of future growth.
The bookmaking business has winner-take-all market dynamics, and the operator that ultimately wins the market over the long-term won't be the one that satisfactorily adapts to the present, but will be the one that gets ahead of the curve and plans tomorrow's product strategy today. The one-stop-shop mobile sportsbook is about to be unbundled, and soon.
Jesse Learmonth is president of Bet Smart Media, a technology company that has been providing products and services to betting and gaming brands since 2010. Learn more at www.betsmartmedia.com. If you wish to submit your own editorial please contact Bill Beatty.