The World Poker Tour (WPT) could be set to change the face of live tournament poker by introducing a controversial 'shot clock' at future WPT events.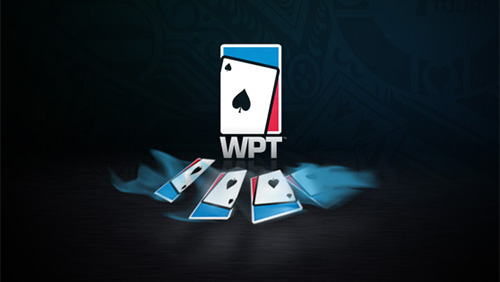 Are the WPT about to embark on the biggest change in live tournament poker structure since…well I can't remember when?
Well the answer could very well be YES if players vote in favor of the introduction of the controversial, but often spoken about, shot clock – as WPT officials canvass player opinion at the LAPC.
One player who believes shot clocks are a forgone conclusion is one of the worlds most respected ambassadors of the game, and that's Mike Sexton, who penned in a blog post that 'The shot clock is on the way!'
Sexton told us mere mortals that the WPT felt very strongly that the introduction of this new facet of play could improve the live tournament experience, but understanding that 'it's the players money' felt it was important to pose the question to the men and women who are at the heart of this magnificent game.
A survey was therefore produced and handed out to players who participated in the recent LAPC, and 80% of them voted in favor of having some sort of short clock at future events.
We are a long way from understanding how the shot clock will be implemented but the survey gave an indication of the possible rules, with mention of a 30-second clock supplemented by 'Time Buttons' that allow players who are facing crucial decisions to add an additional 60-seconds on to that time.
There was also a request for players to indicate whether they would like to see the clock used:
In the money
Final three tables only
Final table only
The results of those votes have not been publicly released by the WPT.
What happens next will be interesting.
The WPT have the right to change their tournament structure and rules as they see fit, but one assumes that the rule change will also be brought before the Tournament Directors Association (TDA) in Las Vegas this summer.
Will we see the other live tournament operators take the shot clock into their bosom?
It depends.
The WPT will likely introduce a shot clock next season and the players will not be backwards when they come forwards with their opinions on social media. The other live tournament companies will suck up this feedback and then make their decision, which once again goes to show how difficult it is for poker to have a uniformed set of rules across the board.
Is it a good thing for poker?
Of course it is.
There's a lot of bluff and bluster floating around social media about this affecting the amateur players in the game, but that's just smoke and mirrors blown out of the arses of people who prefer to take their time when making their decisions.
This is great news for poker because apart from making everyone wear their birthday suits at final tables, it's one of the few ways you can actually spice the game up and make it more appealing to a global television audience. It will produce tension and annoyance and this will come across nicely to the viewer at home.
As with all proposed rule changes there will be detractors because human beings like change as much as a teenage kid likes a bath, but it won't be long before everyone wonders why this rule wasn't introduced donkeys years ago.
Comments