Former U.S Full Tilt Poker players finally have something to celebrate after their bank balances started to fill up with the kerching of money they once thought was lost forever.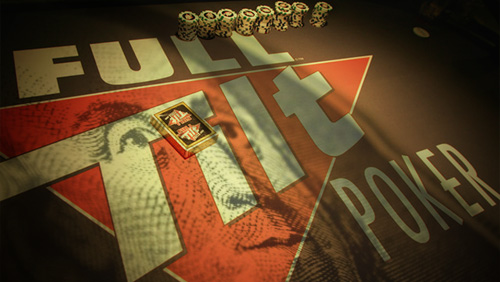 It may have been the longest three-years of some of their lives, but the nightmare is finally over.
On the 28th February 2014, 27,500 former American Full Tilt Poker (FTP) players received $76 million in money they once thought was as lost as the minds of the people who first screwed them over back in April of 2011.
The process is not yet complete. Not by a long shot. But it's a great start, and proof that the Garden City Group (GCG) process is actually going to work after all.
The return of the FTP money comes just six weeks before the poker world will remember the third anniversary of Black Friday with as much enthusiasm as John Wayne Bobbit remembers the carving skills of Lorena.
The $76m is $4m shy of the announced $80m that the GCG promised would be paid back to players on this historic date, and the legal administration entity has gone to print to advise players that the make up is due to verification delays with personal banking information for some 10% of former FTP players.
The $76m is roughly half of the $160m withheld from the DOJ/PokerStars settlement of 2012, and its believed the remainder of that money belongs to players who have disputed their proposed returns or are still waiting for their case to be settled as part of the muddy waters surrounding former FTP business associates, affiliates and beneficiaries of rake back deals.
Players announced their delight through social media and poker forums as the poker industry is just about to receive an influx in cash. Mike Sowers who topped a 2,404 field to win half a million back in March 2011 thanked PokerStars for the return of his money.
No more sweats. Ty @PokerStars

— mike sowers (@sowerss) February 28, 2014
Blair Hinkle, who chopped the largest ever FTOPS Main Event for $1.1m showed the Twitter world how he plans to celebrate the return of his winnings.
@AFeldmanESPN When I get that FTP money I'll prolly do something like this. https://t.co/o1siFZl9Ia

— Blair Hinkle (@blur5f6) January 25, 2014
And Daniel 'Jungleman' Cates thought he was dreaming when he peeked at his bank account after several million dollars were returned to the man who likes to swing from trees.
I MUST be dreaming. I got the wire for my FT balance. #Gardencity

— Daniel Cates (@junglemandan) February 28, 2014
We will bring you further news of the fate of the rest of the $160m as it comes to us.
Comments