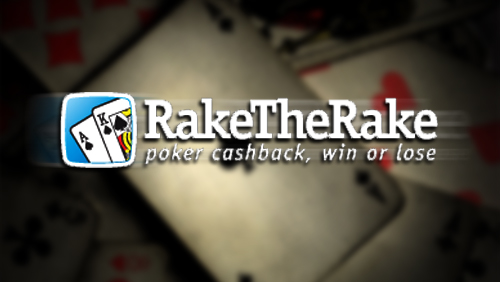 The online poker affiliate industry has been on one huge roller coaster ride since its inception in the early 2000s.  In 1998 we saw the launch of the first online poker room, Planet Poker, the online poker boom in the mid 2000s, the passage of UIGEA in 2006 and "Black Friday" in 2011, each impacting the poker affiliate industry in their own way.
In the mid-2000s there were a number of online poker affiliate sites who were making so much money that they moved to high roller havens such as Monaco and the Caymans, drove luxury cars, dressed in the latest designer clothing and enjoyed wildly expensive VIP nights at the hottest clubs around- all without even a second thought, their bank accounts were so big.   Unfortunately for most of these guys, their businesses were built on American poker traffic referred exclusively to PokerStars and Full Tilt.
On April 15, 2011 the DOJ blocked all American traffic from the three largest online poker sites at the time, PokerStars, Full Tilt and Absolute Poker, also known as "the big three".  Full Tilt and Absolute Poker were essentially put out of business after this fateful day and online poker affiliates who had US-facing deals with any of "the big three" were in for one massive wakeup call.  On the other hand, poker affiliates who had diversified their business from the start were able to dodge the bullet.
Founded in 2004, RaketheRake.com is still the largest rakeback affiliate site in the world and one of the Black Friday "survivors".  Karim Wilkins is the CEO of RakeTheRake.com and a well-known personality in the online poker community.
Wilkins is very upfront with the financial impact that Black Friday had on his online poker affiliate business, "We instantly lost about 50% of our revenue overnight. But unlike a lot of our competitors, our database of players was sufficiently diversified worldwide and so we could continue trading.  [Our revenue] then continued to drop and has only really bottomed out in the last few months", Wilkins explained.
Despite the drop in revenues, RaketheRake.com is still alive and kicking with a business model that stuck to the basics.  In fact, since April 15, 2011 nothing has changed significantly in how Wilkins runs the business.
"We always worked hard and looked after our members from the point of view or promotions and customer service.  We have focused and made sure that we did not take our eye off the ball. We are predominantly a rakeback affiliate. It's what we do best and why we are still the biggest rakeback affiliate in the world.  We haven't tried to complicate that and confuse our members by offering multiple products".
Before Black Friday there were a number of poker affiliates who worked exclusively with one or more of "the big three" in the US market.  Wilkins pointed out that his business survived because they decided to diversify beyond "the big three".
"We were never over-reliant on any one room", said Wilkins. "When you first start in this business, every room wants you to be exclusive to them. It's hard to know who you should promote, so you have to promote a lot of rooms and work out over time who the top ones are.  Never be exclusive.  The trick is to make sure you spread the players around and only work with solid rooms. That way even if one or two rooms fail, your overall business is still intact".
In other words, don't put all of your eggs in one basket- and that's great advice for any business.
RaketheRake.com and any online poker affiliate that has made it through the roller coaster ride to date can tell you that even thought they are still trading today, the industry is very different now than it was prior to Black Friday.
"There are less players at the tables these days and hardly any US players at all", explained Wilkins.  "Margins are much tighter and players expect more value because the networks aren't keeping their programmes in check.  Most make their VIP programmes so hard to understand, that players have turned to a black market of deals which is no good for anybody".
The online poker industry continues to evolve with the regulation within the EU, state by state and possibility federal regulation in the USA, the introduction of anonymous tables and a focus on the recreational player and so on, which means no one knows exactly what the future will hold.  What we do know for sure is that the days of huge CPAs are over, along with the wild parties and endless expensing privileges.
Wilkins who has done his fair share of conference networking, entertaining and expensing added with a smile, "Also the affiliate managers have mostly forgotten how to party like we did back then. Shame".