Bookies slash sacking odds on Manchester United manager David Moyes after his side suffered a catastrophic defeat at the hands of the Olympiacos in Greece last night.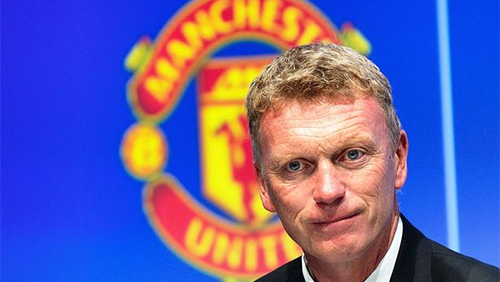 What a difference a year makes.
Rewind 12-months and David Moyes had one of the most secure jobs in British football as the manager of Everton F.C and Manchester United were on their way to their 13th Premier League title under the most decorated manager in the history of the game.
Fast forward to present time and Ferguson is enjoying his retirement whilst Moyes has been installed as the odds on favorite to be the next Barclays Premier League manager to be sacked after his Manchester United team slumped to their 11th defeat of the season away to Olympiacos.
Olympiacos?
The worst remaining team in the last 16 has not just beaten United but they outplayed, outthought and outfought them.
Speaking to reporters after the match David Moyes said: "We didn't deserve to get anything. I'm surprised; I didn't see that level of performance coming. I take responsibility, we have to play better. The players are hurting."
Whilst it's admirable for Moyes to shoulder the blame Ferguson must be feeling a slight sense of awkwardness as it's impossible to understand how the Premier League Champions could have capitulated so badly just because of a change of backroom staff.
Now don't get me wrong. This wasn't a case of just Ferguson stepping down. A complete stratum of the club was peeled away after the great man decided to call it a day, and that is going to have a negative impact on any club.
But this bad?
Sorry Sir Alex but the plain fact of the matter is this. United's players are not good enough, and with the exception of Marouane Fellaini and Juan Mata all of them were brought to United by the previous incumbent.
No you have to lay the blame solely at the feet of Ferguson on this one.
Is Moyes out of his depth?
Only time will tell, but the bookmakers believe the wick has already been lit, and there is Mission Impossible music filtering out of the tannoy system of the Theatre of Dreams.
Being 11-points adrift of fourth placed Liverpool is one thing, losing to Swansea in the FA Cup at home is another, losing a two-legged (two legged!) Capital One Cup Semi Final against Sunderland is other worldly stuff…but defeat to the worst team in the final 16 is just taking the Michael.
And talking about Michael, I wonder what the odds were on a Carrick lovers tiff after his wife Lisa came onto Twitter to vent her anger at the post match comments of Roy Keane.
"That interview was just like the performance…flat." Said Keane in reaction to Carrick's post match interview.
"Roy Keane what a **** says anything to provoke a reaction… That's all.. Done…" Tweeted Lisa Carrick before later deleting the tweet when she realized she had actually gave him the reaction that she tweeted about.
Deleted my tweet .. Emotions got the better of me .. Just disappointed

— LisaCarrick (@LisaJCarrick) February 25, 2014
As if Michael needs Lisa to fight his battles for him?
Ok…it is Roy Keane.
Now there was a man who would have cracked a few skulls had he been in the dressing room after some of this years abysmal performances.
But Roy Keane was a member of the golden generation and this lot aint even copper.
I was listening to a young Crystal Palace player talking about the forthcoming United game on TALK Sport Radio the other day and he said, "We are not afraid of Man United. They aren't the Man United of old."
That said it all for me.
The fear and respect had gone.
Will David Moyes be heading the same way?