Matthew Lapossie wins the World Poker Tour (WPT) Fallsview Poker Classic at the head of the majestic Niagara Falls in Ontario Canada.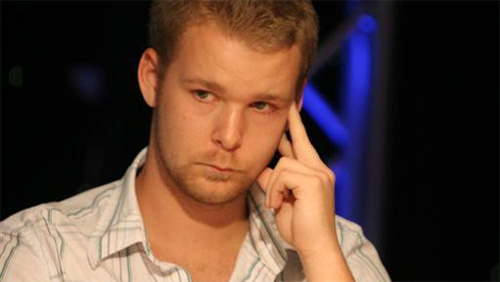 Matthew Lapossie is the latest member of the WPT Champions Club after securing victory at the WPT Fallsview Poker Classic after three days of riveting action at the Fallsview Casino Resort.
It's Lapossie's most impressive performance since finishing eighth at the European Poker Tour (EPT) Barcelona back in 2009. The Canadian picked up $171,674 for that performance, but now doubles that haul with the $342,266 purse earned after defeating Dylan Wilkerson in heads-up action.
10-players took their seats on the final day of action and Lapossie was situated in the middle of chasing pack snapping at the heels of the chip leader Jason James.
Final Day Starting Chip Counts
Seat 1 – Spiro Mikrogianakis – 1,455,000
Seat 2 – Jason James – 2,606,000
Seat 3 – Howie Leung – 657,000
Seat 4 – Josue Sauvageau – 1,234,000
Seat 5 – Xiaohu Chen – 237,000
Seat 6 – Peter Labib – 1,238,000
Seat 7 – Ben Graham – 1,556,000
Seat 8 – Dylan Wilkerson – 982,000
Seat 9 – Matthew Lapossie – 1,171,000
Seat 10 – John Boulougouris – 255,000
Xiahu Chen, John Boulougouris, Peter Labib and Dave Graham were the four players who failed to make the final table cut and as the final six players had taken their seats Lapossie was the player with all the work to do as he started at the bottom of that particular ladder.
Final Table Starting Chip Counts
Seat 1: Spiro Mikrogianakis – 1,900,000
Seat 2: Jason James – 2,800,000
Seat 3: Howie Leung – 1,405,000
Seat 4: Josue Sauvageau – 2,690,000
Seat 5: Dylan Wilkerson – 1,640,000
Seat 6: Matthew Lapossie – 885,000
Undeterred, Lapossie remained composed as the rest of the field fell by the wayside.
Howie Leung was eliminated in sixth when his pocket eights melted against the heat of Wilkerson's ace-king; Josue Sauvageau took fifth after his pocket jacks failed to out-flip the ace-queen of Leung's conqueror; Spiro Mikrogianakis was next out when he lost a three-way all-in that went the way of Lapossie, and we were heads-up after Lapossie eliminated Jason James AK>A7 in a four-bet pot.
That left Wilkerson and Lapossie vying for the crown and after just 22 hands of play Lapossie's victory was secured after calling an open shove for a little over 2 million chips with Wilkerson holding pocket fours and Lapossie clinging on to [As] [5s].
An ace on the flop sealing the deal and sending a triumphant Lapossie into rapture.
Final Table Standing
1st – Matthew Lapossie – $342,266
2nd – Dylan Wilkerson – $228,806
3rd – Jason James – $147,090
4th – Spiro Mikrogianakis – $108,956
5th – Josue Sauvageau – $81,716
6th – Howie Leung – $65,373
Comments