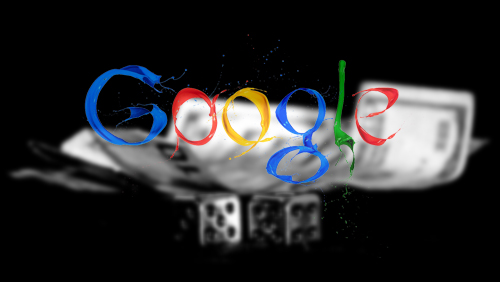 ICE Gaming 2014 sees the launch of our third market intelligence report for the online gambling and betting industry. Since our last report, published in January 2013, the market has experienced significant change. A series of algorithm updates, designed to improve the quality of Google's search engine results pages (SERPs) has decimated the keyword rankings for many of the most high profile brands within the UK market. The result – a radical re-shaping of our click share index with new leaders across many of the main sub verticals including casino, poker and bingo.
Here, we set out our key findings, not just for the UK but also the untapped and immature US market and several key markets in Europe at different stages of market liberalization including Italy, Spain and Sweden.
The winners and losers in the UK
The UK online gambling market continued to go from strength to strength in 2013 with consumer expenditure expected to reach £2.5bn and many leading operators recording double-digit growth. William Hill maintained its position as the market leader, recording online net revenue growth of 18% in the first half of 2013, whilst brands such as Paddy Power, Ladbrokes and Bwin also recording significant gains.This industry growth has been fuelled largely by an increase in online search volume, with search volume for sports betting growing by 18% since 2012, casino growing by 15% and 'bingo' retaining its position as the most searched-for keyword in the sector. Online advertising spend has also experienced significant growth with online advertising for sports betting increasing from £4.6m in 2009 to £10.8m in 2012.
However, there is no question that the impact of Google's recent Panda and Penguin updates have been catastrophic for some of the industry's biggest brands online. Our report reveals that many brands that were most visible in 2012 have lost significant organic visibility in Google searches in 2013 including 888, Spin Palace, Tombola and Cheeky Bingo. The changes, which aim to penalise brands that adopt what Google deems to be aggressive or unnatural link strategies, saw 888 fall from being one of the most visible brands in the casino sector to as low as 17th in Stickyeyes' index in the space of just one month. Other brands experienced even more dramatic falls, with Gambling.com falling from fifth to outside the top 100 in the space of just two months.
International brands ready to dominate fledgling US SERPs
Our analysis shows that we're yet to see a major impact of these algorithm changes within the US search landscape with heavy US regulation ensuring the current keyword landscape remains an untapped and immature market. Many US gambling SERPs are occupied by a diverse range of gambling related websites that vary significantly in terms of quality of content as well as product offering ranging from gambling affiliates and aggregators, sites offering free games, 'how to play' sites and established US land based operators, as well as both niche offshore and global brands.
Interestingly, our organic index for poker is dominated almost entirely by land based US casino operators such as Foxwoods, Pechanga and River Casinos collectively accounting for more than 80% of the total click share. But, our organic click share analysis for casino is very different – while there are a small number of affiliate and free poker sites, the index is firmly dominated by a range of established international brands that provide a pure play commercial online poker offering such as Poker Stars and Full Tilt Poker. And in bingo, more than 80% of the click share is taken by free bingo sites, information and educational sites or bingo content aggregators. It is only the established international operators, Ladbrokes and Gala, that are present within the click share index offering customers a pure-play commercially orientated online bingo proposition.
Inconsistent regulation makes Europe a difficult battleground for international brands
In Europe, our report highlights the challenges facing international brands with inconsistent regulation making it difficult for operators in key markets.Whilst many international operators have flourished in markets with more liberal regulations, such as Italy and Spain, the click share index in other territories, such as Sweden, is heavily weighted towards local operators.
In Italy, the click share index is made up of a blend of local Italian operators such as Pathos Online which dominates for the most important keywords 'slot machine gratis' and 'slot machine' as well as international brands such as 888. 888 also dominates in Spain, along with William Hill and Ladbrokes via its Spanish group brand, Ibapuestas, which can be largely attributed to solid coverage of the main high volume terms including 'casino', 'ruleta', 'casino online' and 'blackjack'. And in Sweden, the gambling operator Betsson is the leading brand, with a click share of 24% achieved through dominance of the high volume keyword 'casino'. Unlike the Spanish and Italian markets, international brands do not feature as prominently with 888, Poker Stars and Party Poker being the main operators within our click share index.
It is clear that the findings of our report demonstrate a huge opportunity for big international brands to grow across Europe and the US. A huge level of scrutiny is set to fall on lawmakers on both sides of the Atlantic. It will be fascinating to see if those international brands hurt by Google in the UK have learnt the lessons as they make their move further into Europe and the US and capitalise on what could be many of the world's most lucrative keyword markets.
Want to know more? The 3rdedition of the annual Stickyeyes international online gambling and betting report analyses more than 300 operators in five international territories incorporating more than 200 individual pieces of key insight and more than 100 pieces of statistical interpretation.
What to know where your brand ranks? Request a free copy of the report here.
Philip McGuin, Head of Insight and Market Research at digital marketing agency Stickyeyes over 15 years' experience in the areas of online marketing, performance based lead generation as well as, data analysis techniques including web metrics, portfolio score carding, attribution, econometrics and statistical modelling.
Alongside the team at Stickyeyes, Phil works with many of the largest gaming companies on an international basis incorporating one off market reports to ascertain opportunity levels for new brands or products through to full service digital marketing to maximise ROI. The team's pedigree in gaming has been recognised at the 2013 UK Search Awards where they were won four awards including 'Best Use of Search in Gaming' and the coveted 'Best Agency' award. If you wish to submit your own editorial please contact Bill Beatty.