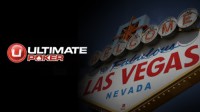 When considering writing an article about Ultimate Poker there was one word that kept crashing around in my skull and it's 'pioneer'. Yet, apparently, the devil is in the detail, and when I delve a bit deeper I start to realize that the word might not be as appropriate as I once thought.
For instance the word 'pioneer' can mean many things on the wiki. The first reference that strikes me is 'innovator'. Yes…that's it. Ultimate Poker are innovators because they were the first to offer a fully regulated online poker product that ran real money games.
Then there's that detail again…
"An innovator in a general sense, is a person or an organization who is one of the first to introduce into reality something better than before. That opens up a new area for others and achieves an innovation."
Ultimate Poker was the, 'first to introduce into reality something,' but by all accounts it is sorely lacking when it comes to the, 'better than before' part of that statement.
There is another reference to the word 'pioneer' and that is 'settler', and interestingly the wiki description contains the key to Ultimate Poker's future.
"A settler is a person who has migrated to an area and established permanent residence there, often to colonize the area."
Ultimate Poker migrated to the state of Nevada and its affiliation with Station Casinos means that it will be an established permanent residence there. Liquidity is the key, however, and Nevada will always be more 'Dim Lights' than 'Northern Lights', it's a means to an end, and that end is to colonize the area of the United States.
It has started that colonization process by pitching its tent in New Jersey soil, but it faces stiff competition when it comes to the player pools needed to keep the tables open and the cash tills ringing in the ears of the Ultimate Poker chiefs.
It was April 30 2013 when Ultimate Poker dealt its first hand of regulated real money online poker. The world was its oyster. Then five months later the shuckers from WSOP.com came along and stole their pearl.
It took just two months for WSOP.com to overtake Ultimate Poker as the owners of the playground containing more kids, and since that fateful day, the domination of the bling-bling brigade has continued. Today, WSOP.com have 55% of the market in Nevada, and there are no signs of this transference of customers ever ending.
So what about that colonization strategy?
The first numbers coming out of the Garden State show the partnership of Borgata/Party out in front with 45% of all revenues; the tag team of Caesars/888/WSOP are not far behind with Trump Taj Mahal/Ultimate Gaming a distant third.
Ultimate Gaming may have been the first to face the brave new world, but that will not happen again. As more states join the caravan expect to see WSOP.com and PartyPoker taking the lion share of that liquidity, whilst Ultimate Poker continue to pick up the pieces nominally left for the birds.
Here are five reasons why Ultimate Poker's traffic levels will continue to fall.
1# The Lure of the Live Tours
The European Poker Tour (EPT) is one of the most successful tours in the world. There are many reasons why, but one of the core reasons is the ability of PokerStars players to qualify via their online satellite program.
This option creates larger live fields that contain a high percentage of weaker players, and by default this attracts more professional players. It is a perfect moving feast with every part of the machine gelling with the next.
The people behind Ultimate Poker know how to put on a superb Ultimate Fighting Championship (UFC) fight night; but the bods behind WSOP.com know how to put on the biggest poker spectacle on earth.
As we move towards the summer just watch the WSOP.com numbers fly as everyone starts dreaming of an $8m payday and a slither of gold around that wrist.
The WSOP.com don't have everything their own way in the United States. The World Poker Tour (WPT) is making strides towards recovering its former glory, stateside, with the creation of the WPTAlpha8 amongst its many wonderful new ideas.
The way I see the future is through the interest in live tours.
Poker players will be very interested in qualifying for WSOP & WPT events, and they will flock to WPT, WSOP and PartyPoker sites to achieve this goal, and some of these players will come from the Ultimate Poker pool.

2# The Lack of a Mac
Releasing Ultimate Poker without a Mac option was not a great idea. People don't like change, and if you don't give them a good enough reason to do things differently they never will.
Once WSOP.com released a Mac client it enabled the chic, and the sleek, to move other to an easier option. I know that you can use Parallels to access Windows systems through iOS, but it's a pain in the arse, and nobody wants a pain in the Gluteus Maximus.
3# Software Sores
One of the key reasons cited for migration to WSOP.com is the preference for their software. Ultimate Poker have launched three different makeovers since April 2013 in a bid to deal with the complaints and concerns – but come on.
Online poker first hit our screens back in the days when Oasis were warbling about Wonderwall's and Rock n Roll Star's. There shouldn't be any issues today. It should be a case of been there, done that and I now own the t-shirt.
4# Social Proof
During a recent trip to Iceland I was walking next to a frozen lake when people started to walk onto the ice so they could have some fun. At first I thought that this was dangerous, then after more people joined in I too stepped onto the ice and started to skid and slide.
This is known as the principle of social proof and it's very relevant when it comes to your choice of online poker site. The principle exists upon the theory of 'safety in numbers.'
This safety in numbers philosophy means that a person who is unsure about whether they should play poker on Ultimate Poker or WSOP.com will choose the site with the greater liquidity. It's a self-perpetuating act that eventually leads to the demise of some and the glory of others.
5# PokerStars
If Ultimate Poker are struggling to keep the dirty mitts of WSOP.com off their players, how on earth are they going to manage when PokerStars does finally drag it's big phallus into town?
It's the nightmare that all operators are worried about, and the one thing that creates wet sheets in the aftermath of U.S online poker player's dreams.
They will have a qualification program for live events, they have Mac functionality, their software is tip-top and they have more than enough social proof than any other online poker company in the world.