In 2009, I took my seat with 607 other players when I played in my first World Series of Poker Europe (WSOPE), when I qualified for the £1k No-Limit Hold'em event.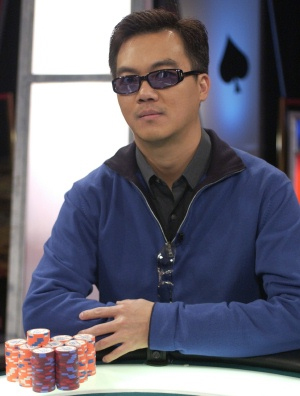 It was one hell of an experience particularly since I was sandwiched between John Juanda (left) and Chris Ferguson (right). I wasn't intimidated by either of them, and I think it's because they were actually very talkative – Juanda in particular.
I found him to be an extremely polite and well-mannered man, very approachable and with a cute sense of humor. He is also one of the legends of the game, with over $15.1m in live tournament earnings in a career spanning 17-years.
I bracket Juanda in the old school category, so how does he manage to turn in such fantastic performances?
"You need to keep on improving. The game always changes, so you can't have just one playing style. Poker is a game of capitalizing on your opponent's weaknesses, so you have to keep adapting.
"Back in the old days people played differently than they do today. Back then players would play too tight and you would try to take advantage of that. These days many people play too loose, and once again you have to adapt your style to compensate to the differing situations."
During our conversation Juanda mentioned that he had not been doing so well this year. So I asked what his success criterion was?
"Basically, you have to have a winning year. These days I care more about winning the money than bracelets or titles. I think the key to having a successful winning year is to play a lot of tournaments. I have not been playing a lot in the past few years. I have a 2-year old son so now, so I am a little bit busy. I haven't been playing as much and so I don't feel as sharp as I need to be.
"In poker you need to keep playing and getting into the rhythm."