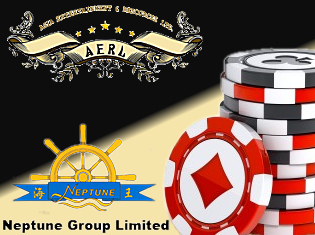 Macau casino junket operator Asia Entertainment & Resources Ltd. (AERL) has changed its name to Iao Kun Group Holding Company Ltd. (IKGH). Iao Kun is the name of a VIP club the company operates at the Galaxy Macau casino, one of the five VIP gaming rooms under the company's control. The decision to rebrand was confirmed at the company's annual general meeting on Sept. 24 and went into effect Oct. 2. In September, the Nasdaq-listed company announced that it would delay plans to list itself on the Hong Kong exchange. The firm had planned a listing by introduction – the same method Macau casino operator Melco Crown Entertainment used for its Hong Kong listing – but the person in charge of introducing AERL/IKGH unexpectedly died.
Macau junket operator Neptune Group recently handed in its financial report for the fiscal year ending June 30, and investors in the Hong Kong-listed firm have reason to cheer, Profits rose 26% to HKD 564.5m (US $72.8m), outpacing the 11% growth experienced by Macau's VIP gambling market in the most recent quarterly figures. Earnings per share came to HK 6.95¢, down 5.5% from fiscal 2012, although this is attributable to dilution following an 8% increase in the ordinary shares issued during the year.
Neptune's trade receivables – aka unpaid VIP gambling debts – totaled HKD 418m ($53.9m) for the year, up 30% from HKD 321m in fiscal 2012. Some 69% of FY 2013's receivables have been on Neptune's books for over 90 days, but the company insists that it didn't record any impairment loss on these receivables. Neptune has profit sharing deals with five Macau junket firms covering 61 VIP gaming tables at the Venetian Macao, Sands Macao, Galaxy StarWorld and SJM's Grand Lisboa. Late last month, Neptune let it slip that it had signed a memorandum of understanding for possible investment in a junket operating out of the Galaxy Guangdong VIP Club at the Galaxy Macau.