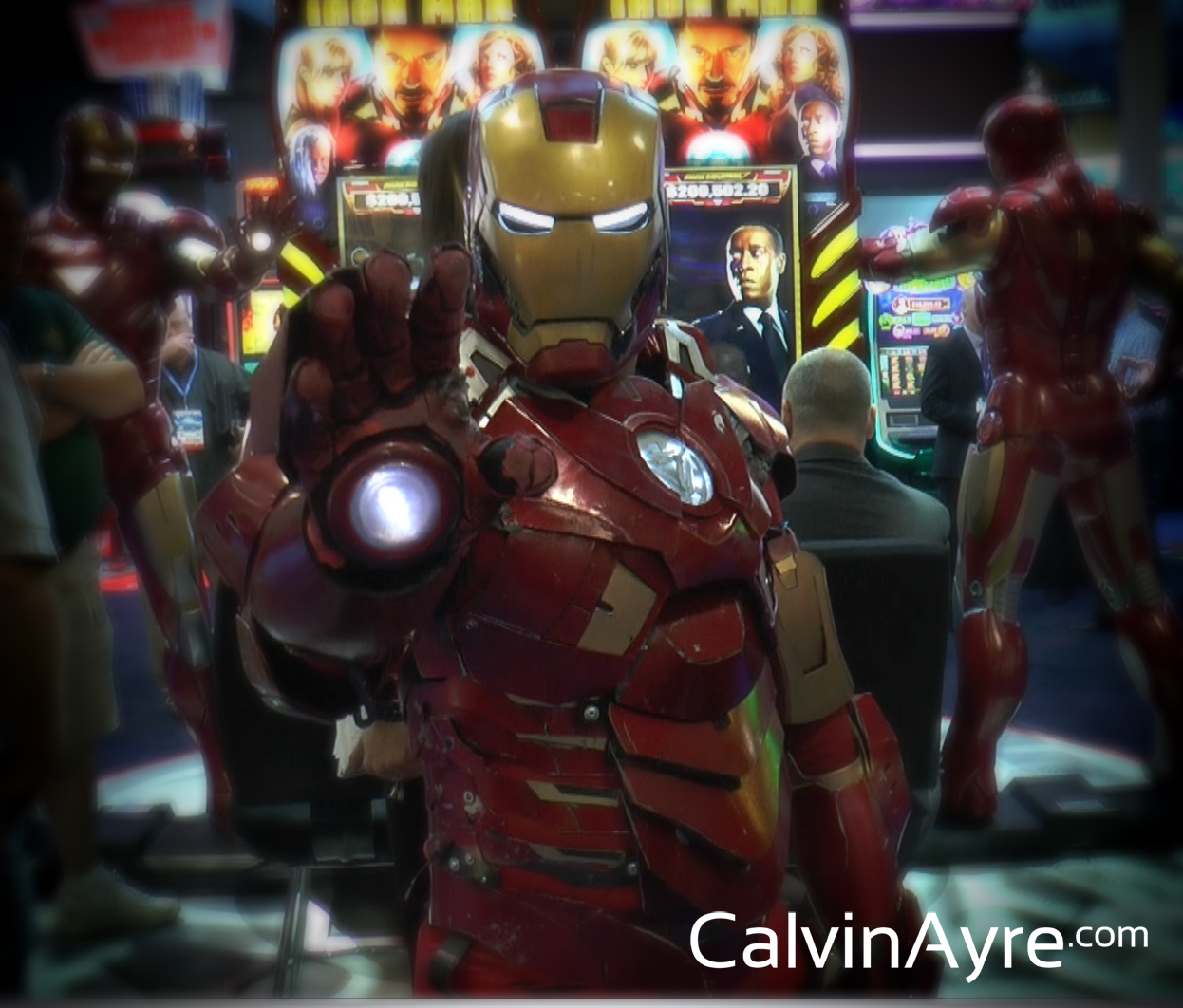 The Global Gaming Expo closed on Thursday, with two last sessions on the future of the gambling industry. First, futurist Robert Tercek discussed the impact of new, disruptive technologies – such as 'cloud computing,' and 'big data' – on the casino business. Next, three experts followed up on Tercek's presentation to discuss their own take on where the gambling industry was headed.
Unlike other panels at the conference, each speaker was given a defined 15-minute slot in which to make a short presentation. The opening speaker was Peter Yesawich of travel industry consulting firm MMGY Global. Yesawich admitted up front he was an expert not on the gambling industry, but on leisure travel, and proceeded to offer a significant amount of data to show the state of leisure travelers as a group, and more specifically their preferences and sentiments regarding the gambling industry.
Yesawich began by displaying a slide of his company's proprietary "Traveler Sentiment Index." The index was conceived in early 2007, and encompasses the feelings toward travel spend and travel trips among a group of 2,300 respondents. The measure is based on a number of factors, including personal interest in traveling, time allotted for traveling, and, of course, the money set aside for travel. Yesawich noted that the index had dropped almost immediately after its creation, collapsing toward the end of 2008 as the world economy cratered amidst the financial crisis. Surprisingly, however, the index rebounded strongly in 2009; Yesawich attributed the gain to the fact that the industry – including casinos – had largely decided to sell hotel rooms, airfares, and event tickets at essentially any price. Once consumers got wind of these deals, activity picked up almost immediately, though it would retreat in later quarters as the weak economic recovery took hold, and prices returned to somewhat normal levels.
More recently, MMGY's index showed strong, albeit somewhat choppy, gains over the past few quarters, with the index nearing its 2007 levels in the most recent quarter. Yesawich concluded that the trend was predicting better times are ahead for the travel and leisure industry and, presumably, destination casinos such as those on the Las Vegas Strip.
But Yesawich went on to detail a challenge for casino operators. In digging into what he called the "portrait of the American traveler," the consultant noted an interesting divergence. Interest expressed in gambling while on vacation had consistently increased over the past few years, from 22 percent in 2007 to 32 percent in 2013. Yet the percentage of travelers who took a gambling-focused vacation rose from 9 percent to 12 percent over the same period. As such, Yesawich emphasized a point made throughout the week: that gambling operators "must re-invent themselves to enhance the appeal" to a broad range of travelers, not just those interested in a Vegas-style gambling-focused vacation. As a questioner later noted, much higher on the list of preferred amenities were nightclubs and spas – the types of concepts that Las Vegas Strip casinos, in particular, have of late developed, and turned into profit centers of their own.
Yesawich also touched on the growing importance of mobile, arguing that mobile devices would "transform" the gambling experience, taking it well beyond the casino floor. He pointed to the existence of a so-called "digital elite," travelers who actively use three devices (laptop, smartphone, and tablet). They are much more likely to use the Internet to look up hotels and restaurants – and presumably, to gamble, should that option become available.
The executive closed by touching on two common themes of the conference. First, Yesawich referred to the "polarization" of income in America, as the relative success of high-income and low-income earners continues to diverge. (Other speakers have referred to it as "bifurcation.") Ultra-high-income households were far more likely to increase travel spend, with 28 percent anticipating an increase in their leisure travel over the next year, while only 10 percent predicted  they would travel less. And then, Yesawich got to the much-discussed millennial generation, a group that industry insiders throughout the week discussed as a potentially huge source of customers that operators, so far, have not been able to successfully court. Yesawich argued that part of the problem was the attitude of the younger generation, pointing out that, particularly while on vacation, they want to try new things and new places. "Brand loyalty is a fragile concept for this audience," he said. He then closed by pointing to the key audience for casinos – what he called the "matures." Noting their massive purchase power, he ended by urging listeners not to shun this long-profitable group for the sake of growth in smaller, more difficult-to-reach demographics.
The second speaker was Ramesh Srinivasan, CEO of slot machine manufacturer Bally Technologies. Srinivasan's presentation was largely sober and cautious; at one point, he criticized the industry for its incessant "hype" around new products, wondering whether the point of all of it was just to make headlines. Too often, he said, he felt that the industry overreached, questioning the "amount of hyping we do over technology that we're not sure will work." As such, he opened his presentation by predicting a moderate impact from online gambling (indeed, the first slide of the accompanying PowerPoint was titled "Land-Based Casinos Are Here To Stay and Will Continue To Thrive.) There is "no big danger from online or social [where] suddenly the land-based casinos are going down," he argued. Pointing to the retail industry, he noted that e-commerce revenues had better than doubled over 7 years, but still remained a tiny fraction (less than 6 percent) of total retail sales. Meanwhile, the brick-and-mortar retail industry had grown $400 million over the period, while e-commerce sales had grown by a little over $100 million (albeit from a vastly smaller base).
Srinivasan admitted that online gambling was now integral to business models in the sector, but pointed out that it's "not an either/or" scenario. Innovation has to be broad, but companies must still focus on their core areas of expertise, while also attempting to be, in his term, "ambidextrous" in adapting to not just online gambling, but new technologies in servers and systems on casino floors.
The Bally CEO also pointed out that despite the constant discussion of 'change' in the business, many things stayed the same. The profile of the average player has been little-altered for years, and  Srinivasan said "I don't expect it to change much" going forward. "The younger demographic has other priorities and will continue to have other priorities," he argued, pointing to the need to start a family, buy a house, or pay off student loans. True, the 46-year-old of 2020 would be massively different from the 46-year-old of 2000, and the industry would need to adapt to their preference for new devices (as Yesawich had argued earlier). But, he added that "we can't forget about our older players; they are the ones who will pay our bills for some time to come."
All told, Srinivasan seemed to be recommended cautious innovation. He admitted that operators needed "a heck of a lot more floor-wide experiences," as they were competing not just with other casinos, but all other forms of entertainment. During the Q&A, he discussed one feature under development for new Bally slots, in which a customer could play a cabinet, point his or her iPad at the game, then lock the game and transfer that game – including the level they were at and credits on the machine – and take it with them on the iPad, to a coffee shop, or smoking area, or bar.
But overall, he recommended innovations like open systems – allowing operators to track customers across locations and across platforms – and modest steps toward the oft-cited "convergence" in the sector. He noted that the migration of social gamers toward online and/or land-based gambling was still an "open debate," but added that online gambling would continue to grow. And the CEO closed with a welcome dose of modesty: "Please Take All Predictions With A Grain of Salt," read the final slide of his presentation.
The final speaker was a last-minute replacement: Tom Brosig, former head of Grand Casinos, which was eventually sold to Park Place Entertainment and then swallowed up by giant Caesars Entertainment. Brosig went even further than Srinivasan, racing past the Bally CEO's caution into occasional outright skepticism. About the demographic arguments that dominated much conversation, he noted that "everyone wants to label it," despite the fact that those demographics would inevitably change. "In the gaming industry…you can go crazy thinking about that stuff."
Brosig noted that the industry, had on occasion, "outkicked its coverage" by racing too quickly into "the new thing" without understanding the long-term perils. He noted the rush into free-play offers – made possible by software improvements in the late 1990s – which had now turned into a "morass" from which the industry would probably love to extricate itself. Only, as he pointed out, it is now far too late – operators have to offer free play to trump their competitors. In a later response to a question from the moderator, Brosig admitted that the rush into online gambling could very well be the next "free-play" problem, where operators went head-first into a segment that could wind up reducing, not increasing, revenue and profits. He did question online gambling's value to one key segment: so-called "whales," or high rollers. "Whales want to be seen," he said simply. They have entourages and want interconnecting rooms, he pointed out, seeming to imply that they were not interested in betting $10,000 a hand in the privacy of their office, but rather out where they could have an audience. "The industry has to nurture these [customers] for a while," he argued.
The gaming veteran also pointed out something we had noticed on Day 1: the massive size of many of the new slot cabinets. Brosig wondered how operators would lay out these new machines: noting that larger installations generally were placed along the wall of a casino, he pointed out that "there are only four walls" where the products can be placed and worried that placing such huge machines in the center of the gaming floor would make the casino floor feel "maze-like."
Brosig was skeptical as well about the treatment of gamblers by operators as data points, instead of individuals, criticizing the constant "micro-dissecting" of the customer base. "We become so enamored with 'micro-data' that we forget to step back and be the customer," he said. Massive slot cabinets and mobile gambling apps might be the next technological frontier for the industry, but Brosig seemed to be asking: are we even sure that customers are clamoring for these new products? It was an interesting and provocative end to an excellent panel, and yet another challenging, fascinating, and contentious G2E.
Comments