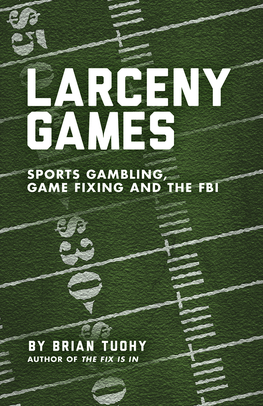 The record books will say that the New York Knicks went 33-49 during the 1981-1982 season. Some people will say they had a disappointing season because they had tuned out coach Red Holzman.
But a new book by Brian Tuohy called "Larceny Games: Sports Gambling, Game Fixing and the FBI", is painting a much different story.
In his book, Tuohy cites FBI sources who said that a game-fixing investigation involving three "coked-up" members of the Knicks that season took place based on the agency's suspicions that the players were shaving points to benefit their cocaine supplier, regarded, at least at that time, as one of the largest cocaine dealers on the East Cost.
"The FBI had info that two to three members of his Knicks were shaving for a coke dealer," Touhy told The New York Daily News. "And that informants believed that the players were betting on the games themselves — betting on the Knicks to lose."
The author's FBI sources went on to say that the coke supplier was also a degenerate gambler, often betting $300 on NBA games, a pretty huge amount during that time, and up $10,000 a game once he had the players feed him information on when the team was going to win or at least cover the spread. The system apparently worked because the dealer won a whole bunch of those games he put $10,000, prompting the FBI to suspect that something shady was going on with the team.
The names of the players were detailed, which doesn't help in trying to identify the legitimacy of the FBI's assertions, but one name that was suspected of being involved was Michael Ray Richardson, the talented Knicks guard who was eventually banned for life by the NBA for repeatedly violating the league's drug policy.
It's worth noting that when The New York Post reached out to him, Richardson, who is now the coach of the London Lightning in the NBL in Canada, denied ever participating in the point-shaving scheme.
Tuohy, however, isn't buying the assertions that the Knicks just had a disappointing season a year after it finished 50-32. His book has all the details of the point-shaving scandal and from the looks of things, he believes his FBI sources enough to make a book out of it.
Comments