Many operators try and fail to grab a piece of the gambling pie.
It's not an easy industry to conquer: legal and regulatory hurdles, Google outlawing black-hat SEO tactics, and the media's determined efforts to stigmatise gambling see to that.
But there's one operator that stands out. Irish bookmaker PaddyPower is Europe's trailblazer – its 1.6 million online customers helped generate €653.8 million in revenue last year, of which a handsome €139.2 million was profit.
In March, Paddy Chief Executive Patrick Kennedy told the BBC, "The adoption of mobile across our markets, combined with our e-commerce capabilities, technology and brand, means we now have nearly twice as many active online customers than we had in 2010."
It was a concise, albeit vague and nondescript summary. The move to mobile, facilitated by responsive web design and HTML 5, has been embraced by all major bookmakers. It would be naïve to assume mobile functionality and accessibility is the only differentiating factor.
So what is Paddypower doing to set it apart from rivals? And most importantly, what can operators learn from Paddy's success? The clue is in the job title of Paddypower's Ken Robertson: Head of Mischief. He is the creative force behind the brand's controversial content and risqué advertisements.
Content is traditionally subordinate to the operator's marketing and user experience design initiatives. It's seen by operators as a nice extra, rather than a fundamental cog in conversion and acquisition. The job of building content and information resources to cement user trust usually lies with the affiliate.
Paddy has bucked the trend by investing heavily in its sportsbook content, which is supplemented by a pulsating social media presence. The Paddypower blog is a powerful blend of irreverent sporting insight, colourful new media and celebrity columns which ramp up credibility. Its Twitter page fuels brand engagement, firing out news, banter and memes at 187,000 followers.
This means that betting tips and promotional outreach– the proverbial 'money shots' – are afforded more credibility as they're seamlessly entwined with regular content. Paddy's novelty bets – markets include royal and Edward Snowden specials – exploit hot trends and topics, thus appealing beyond regular punters to a broader demographic.
Paddy's penchant for the provocative reflects an ingenious branding tactic: A cheeky authorial voice gives a brand personality and identity. Paddy's suggestive strapline for its slot games, 'Get hot and slotty,' is indicative of this approach. Rival operators such as Victor Chandler – the self-coined 'gentlemen's bookie' – are strangled by a more dignified brand image.
If Paddypower's content pushes the boundaries of decency, then its advertising campaigns take vulgarity and shock tactics to a whole new level. Its television ads have featured transgendered ladies, 'chav' tranquilizers and a doctored image of the Hollywood sign reading 'Paddypower'. In an industry where it's notoriously tricky to receive PR, Paddy's salacious ads write their own headlines. It faced a publish backlash after erecting a billboard which featured Margaret Thatcher's death and Sir Alex Ferguson's retirement as 'part of a Scouser's wish list.' But these distasteful campaigns have done little to fetter endorsement of the Paddy brand, with veteran pundit Andy Gray and divisive footballer Joey Barton penning columns for the website.
The bookmaker's product placement is particularly ambitious – last year it had Danish football striker Nicklas Bendtner drop his shorts and reveal Paddypower emblazoned boxer pants upon scoring a goal in a European Championship match against Portugal. The incident created unprecedented buzz, elevated further by Paddy's shrewd offer to cover Bendtner's €100,000 fine for breaking UEFA rules surrounding product endorsement.
Paddypower's efforts may ruffle feathers and represent an unsavoury shift in content and marketing strategy, but you can't dispute its success. The Irish company's innovative approach to audience engagement has seen it steal a march on rivals by becoming the first UK bookmaker  to partner with Facebook through a gambling app. 'Paddy Power In-Play' will allow customers to access betting markets through the Facebook interface. The move will see it go head to head with Zynga's belated launch of real money gambling in the UK.
For now at least, Paddypower is making mischief work.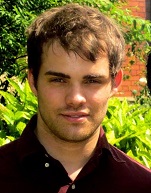 Sam Miranda is senior editor at Right Casino Media. He has five years of experience covering the online gaming industry, and reviews operator rooms here. If you wish to submit your own editorial please contact Bill Beatty.