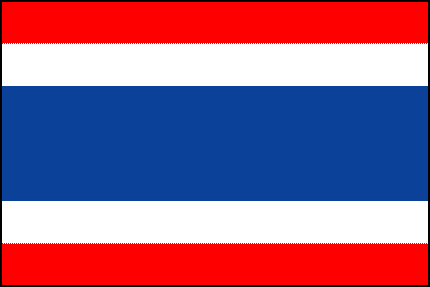 Gambling is pretty big in Thailand, that much we all know. Despite strict laws by its government on gambling, Thai's just can't seem to get enough of it, so much so that an actual study was done by Chulalongkorn University's Social Research Institute to determine the scope and reach of gambling amongst Thais and what the locals considered as the most popular form of gambling in the country.
The clear winner, the study revealed was "underground lottery", which as its name implies, isn't of the straight-arrow variety as the government lottery. The former is so popular, in fact, that it has an estimated capital of 100 billion baht per year, significantly more than the 76.77-billion baht capital of the government-controlled lottery.
Adding to the popularity of underground lottery was the discovery that based on the results of the 5,042 respondents, the study calculated the different types of gambling practiced as a percentage number of Thailand's population. To no one's surprise, underground lottery came in first with an estimated 19,923,643 gamblers playing it, followed closely by the government lottery with 19,211,727 gamblers.
A distant third were illegal gambling dens with the study estimating about 3,125,705 gamblers particularly enjoying that type of betting. Football betting was fourth with 1,067,418 gamblers and followed by local sports betting with an estimated 883,592 gamblers.
If you're the Thai government and you're all serious about curbing the popularity of gambling among your citizens, these numbers don't exactly inspire the kind of confidence you might have in your current gambling laws. Neither is another result from the study that indicated a strong percentage of respondents having participated in some form of gambling in the past year (64.2 percent) and the number of people who admitted to gambling even before reaching 24 years old (63 percent).
Thai's love to gamble and it certainly looks like no matter what kind of legislation the government enacts to curb it, a lot of people will still find ways to bend these laws close to their breaking point.