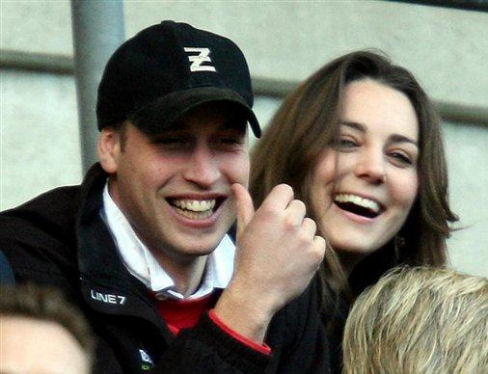 In some ways, you already expect something like this to happen, especially in a country where people love making bets on all sorts of things. Interest was always going to be high anything that has to do with the Royal Family. But with the third-in-line to the throne set to enter the world any day now, bookies have been ringing up their businesses with the unprecedented interest in the royal baby.
Royal baby bets have earned bookies as much as £15,000 a day in bets with the exact birth date of the baby becoming one of the more popular prop bets being bet on. Now that word has spread that the Duchess of Cambridge isn't expected to give birth until August, the bookies are more than happy to take in more bets with profits rising every day the baby isn't born.
According to the Daily Star, medics at the private St. Mary's Hospital in West London where the Duchess is expected to give birth have now given strong indication that Duchess Kate won't be induced into labor for another two weeks. If only these bookies had slot machines wired to their brains, they'd be rolling out pound signs out of their eyes.
"We'd love it if Kate and Wills have completely pulled the wool over our eyes and are actually expecting a late July/early August baby," Jessica Bridge of Ladbrokes told the Daily Star. "All the media thought the birth would be earlier, so that's where all the money went."
If you're thinking of making any royal baby bets, putting money down on an exact date is proving to be a far trickier proposition than making bets on the baby's gender. Given the level of privacy, security, and media misdirection Buckingham has been successfully pulling off, it's about as blind a bet as you can make even with the potential of cashing in on huge odds.
But all that is par for the course with an event like this in the making. The attention attributed to the Royal Family is unlike anything for a family this side of The Incredibles. And when something as important as a baby coming in to the family's lives is happening, you don't expect anything less than a media and betting frenzy to come with it. So far, both things have gone on as predicted and if bookmakers had their way, the longer the baby stays in the Duchess' womb, the more they're ringing up their registers.