Poker is a right bitch. One moment it's giving you a cuddle, and telling you that it loves you, and the next moment it's banging your best friend. Griffin Benger knows how fickle poker love is. When Flush_Entity decided to take his online roadshow into the brick and mortar world, it took a few years for the adjustment to kick in, but this year…kick in it has.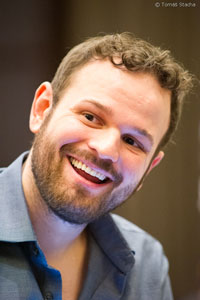 In March, Benger took his first title when he bested a field of 104-runners to win a £1,000 No-Limit Hold'em Turbo at EPT London for $50,096, before taking down the €10,000 NLHE High Roller Re-Entry at EPT Berlin for €429,000.
That sweet victory for Benger made sure he arrived at the WSOP with form and confidence on his side. A 16th place finish in Event #2: $5,000 NLHE 8-Handed was a great start, but with just 14-players remaining in Event #40: $1,500 NLHE Benger was strolling towards the final table when disaster struck.
There were only two of them with over a million in chips. Benger was one of them and the other player Peter Hengsakul had the Canadian covered. Richard Dubini opened the action to 44,000 from first position and Hengsakul open shoved for 1.2 million. Benger looked down to see pocket aces and snap-called and Hengsakul showed pocket kings. 25% of the chips were about to find a new home in front of the red-hot Canadian when the king of clubs hit the river to produce an expletive or two from Benger.
Like I said…poker is a bitch.
"It's just one of those things. The typical horror story with aces versus kings. I never finish worse that top three in the tournament after that. But I was fortunate to be there, fortunate to have the opportunity to play and I'm just grateful to have all of these opportunities in my life." Said a reflecting Benger.
The limelight always shines brightest on the online starlets that decide to venture into the real world. Chris Moorman experienced it and Benger is going through the same experience now. That's why the High Roller victory at Berlin was so important for the Canadian. It got that monkey off his back nice and early.
"That win in Berlin was huge. It was the culmination of all of my hard work. It's very difficult to actuate your variance in live tournaments, but to win one in such a big tournament – and on my birthday as well – it was a really proud moment for me and my friends."
So if Benger had a choice would he prefer to play live or online?
"I much prefer playing online on a Sunday say. If it was a toss up between playing online or playing in a 10-handed $1,000 then it would be online all day long. Playing the four-max last year was so much fun though, so I prefer live poker when it comes to the fun side of things, especially when you go deep."
Benger comes from a long line of poker players who used to make a living through professional gaming. Counter Strike was the game of choice for Benger, but just like Elky said when I was interviewing him the other day, it's difficult to keep the two disciplines motoring along at the same time.
"I am completely disconnected from the gaming community because I am so invested in the poker community. In a game like Counter Strike there is always some 17-year old kid who is playing so may more hours than you. When you are here it can sometimes feel like a job, and a grind…but most of the time it's so much fun. I am a very lucky guy to be able to do what I do."
He may be disconnected from the gaming community but he is 100% plugged into the poker community. He is bubbly, infectious and obviously very good at what he does. Whether it's online, or live, I think we are going to be seeing the name of Griffin Benger at the top of the chip stacks for a very long time.