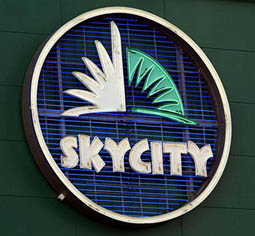 SkyCity is taking a more aggressive step in curtailing the so-called "problem gambling" from its casinos with the introduction of facial recognition technology. The New Zealand-based operator is set to bring in the technology to its establishments as a way to recognize problem gamblers from a database of known problem gamblers and to essentially boot them out of its casinos.
It was also given the go-ahead in part because of a deal between the company and the New Zealand government, one that would grant SkyCity gambling concessions, including the addition of 500 extra electronic gaming machines, an extension to its exclusive Auckland licence and easier ways of handling cash in the casino, in return for building and operating a $400 million convention center.
As for the technology itself, SkyCity scans in a picture of a banned problem gambler who was either self-barred or excluded by the company itself. Every person in the casino will be subjected to scanning in order for the technology to identify any signs that suggests that person is a problem gambler, be it through facial features and movements. The scanner then references those in the scanner against the features on photographs of these problem gamblers. Once a match is made, the casino alerts security that a possible barred gambler is inside the casino. Seems a little Oceans 13-ish, don't you think?
According to mayor Brown, the technology is expected to be rolled out in numerous bars and pokies in Auckland, spreading the reach of the technology to also determine problem gamblers going to bars and pokies to get their supposed gambling fix.
"I'm supportive of the deal to the extent it is providing us with a convention centre," the mayor told the New Zealand Herald.
"Facial recognition technology is in my view part of a much better package of harm minimization measures that would genuinely minimize harm to the family by … genuine problem gamblers."
Though there are still more details on the deal that need to be hammered out, the two sides appear to have come to a mutual understanding on the introduction of facial recognition technology inside casinos and other gambling establishments, even if it comes at the potential cost of losing out on revenues.
Comments