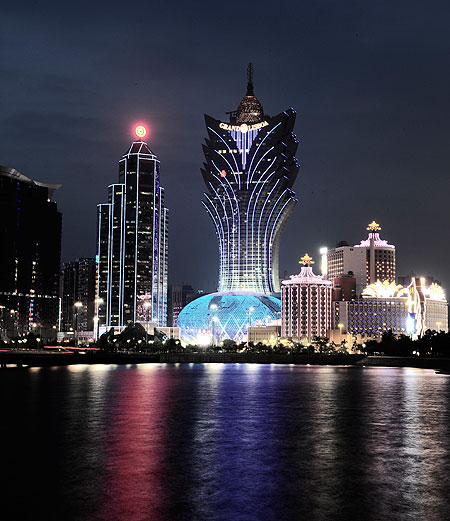 After posting stronger than expected revenue numbers in the first few weeks of the month, a number of gaming analysts have taken to revising their respective estimates for Macau's gross gaming revenue for the month.
The second week of June was particularly strong for the gambling town, improving on its average daily revenue by up to 40 percent compared to its numbers in the first week of the month, according to Macau Business.
The significant uptick in revenue have certainly caught the attention of gaming analysts, a lot of whom are now increasing their estimates on what Macau can earn for the entire month. One of these analysts, Wells Fargo's Cameron McKnight, has already increased his own estimates while taking into account the trends taking shape through the 16th of June. After initially estimating an 8- to 12-percent increase in Macau's June 2013 numbers compared to the same time last year, McKnight has increased his outlook significantly, saying that the gambling town's revenue haul for the month is now trending at an increase of 18 to 23 percent year-on-year.
In addition to McKnight, other gaming analysts have followed suit, strongly indicating that after a so-so start to the month, gambling in Macau for the month is gaining some serious steam as it heads into the final two weeks of June.
RBC Capital Markets analyst John Kempf also raised his own June forecast for Macau. After initially forecasting a 10- to 12-percent year-on-year growth on the town's gross gambling revenues, the recent surge in revenue has caused Kempf to re-evaluate his previous estimates, changing it to 19 to 21 percent growth for the month compared to its June 2012 numbers.
Taking these new estimates into account and basing it on Macau's casino gross gaming revenue of MOP23.3 billion last June, a conservative 20-percent estimate growth reveals that the gambling destination is in line to earn somewhere in the vicinity of MOP27.96 billion or more, making it the fourth-highest earning month of the year behind March (MOP31.3 billion), May (MOP29.7 billion), and April (MOP28.3 billion).
Comments