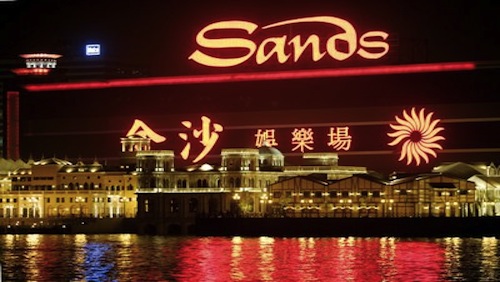 Another month, another steady revenue growth in Macau. Following what is becoming a monthly trend for the gambling destination, May's gross gambling revenue in Macau hit 29.6 billion patacas ($3.7 billion), a 13.5 percent improvement from its numbers a year ago.
The number also represents the second highest earning month for Macau this year, with the 31.3 million the casino town earned in March as the only one with a stronger performance. But what initially started as optimism towards another 30-million month for Macau ended up falling short of the mark as revenues slowed down in the middle of the month stemming from torrential rains and flooding – the heaviest rainfall in 31 years – that came close to paralyzing transport access in the town for two days.
Nevertheless, the figures till represents another month of enormous revenues for the gambling destination. A number of holidays during the month, including Labor Day, helped contribute in reaching that number despite Mother Nature's unpredictability.
For the year, Macau has earned 143.2 million in gross gaming revenue, 14.2 percent better than where those numbers were in the first five months of 2012.
But if you thought these numbers are impressive enough on their own, expect gross gaming revenue to normally hit $30 million in the coming years. That can be attributed to numerous infrastructure developments that are expected to increase the number of visitors to Macau, including expanded intercity rail links that will cut travel time from mainland China's northern cities to Macau.
While that is still a few years away from being completed, what's happening in Macau now is impressive enough in its own right. The gambling destination that's already without question the highest-earning in the world is making more and more money as the months and years go by.
Comments