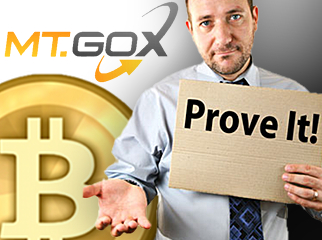 The US Treasury Department's Financial Crimes Enforcement Network (FinCEN) director Jennifer Shasky Calvery denies that the recent crackdown on digital currency purveyors Liberty Reserve is part of a crusade against all non-fiat currencies. Calvery told American Banker that Liberty Reserve's takedown "was against one financial institution and one type of financial service … a criminal case … against a particular violator." Calvery was "hesitant ever to paint a broad brush because of one criminal action against an entire industry."
That said, Calvery pointed to FinCEN's March warning that companies handling large volumes of digital currencies must adhere to the same anti-money laundering (AML) standards required of all money servicing businesses (MSB) doing business with US financial institutions. Any digital currency outfit needs to "go out of its way" to prove it's "operating with transparency and integrity within the bounds of the law." Fail to abide by these rules and you're "going to have to account for that."
Calvery denied that the March warning was intended to make banks skittish about dealing with virtual currencies. Banks cut back on their dealings with MSBs following a similar warning in 2006, but Calvery said she was "not particularly worried" about any lasting fallout from the March update. Calvery said it was just a "technical guidance" to existing MSB regulations to keep pace with new technologies.
GOVERNMENT ID REQUIRED, UNLESS YOU'RE SATOSHI NAKAMOTO
As if on cue, Mt. Gox, the world's largest exchange for the Bitcoin digital currency, made news on Thursday by announcing it would introduce user verification for all transactions using fiat currency. Once a user has purchased Bitcoin, he/she can transact online with the usual assumption of anonymity, but all purchases and withdrawals of Bitcoin involving fiat currency will require government-issued identification as well as a utility bill or employment record, all of which will be recorded for posterity and/or tax purposes. The news capped off a tumultuous month in which Mt. Gox was (a) sued by US exchange Coinlab for not following through on a business deal and (b) hit with a Homeland Security fund seizure order because a US subsidiary fudged its paperwork.
Despite these hiccups and unlike the rollercoaster ride Bitcoin's value endured in April, May saw remarkably stable value, ending up around US $132, about where it began the month. At that valuation, there's some entity out there sitting on a staggering $130m worth of Bitcoin. In April, programmer Sergio Demian Lerner performed some forensic analysis of the Bitcoin block chain and determined that some very early (Block 1 early) Bitcoin adopter managed to amass around 1m Bitcoins (back when someone with a run-of-the-mill computer could generate 50 Bitcoins in an hour). Whoever piled up this stack has spent a mere 500 Bitcoins (0.0005%) over the past four years. Lerner suggests this billionaire is none other than the elusive founder of Bitcoin, Satoshi Nakamoto.
Of course, there is no Satoshi Nakamoto, at least, no one who answers to that name who'll cop to having birthed Bitcoin. But computer scientist Ted Nelson claims to have outed Nakamoto as Shinichi Mochizuki, the Kyoto University math professor who cracked the uncrackable ABC Conjecture last year, then retreated from the spotlight without so much as a victory lap. Nelson sees parallels between Bitcoin's development and Mochizuki's tendency to skip peer reviews and simply publish his findings online, leaving interested parties to work out its wonders for themselves. Possibly because he's too busy counting his money.