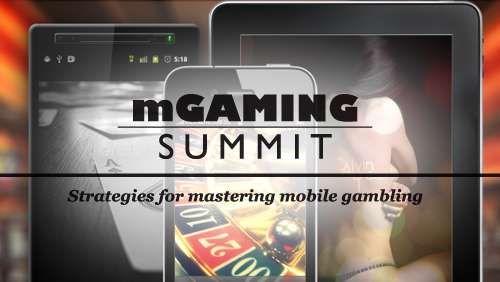 The curtain fell on the 2013 mGaming Summit after thoughts turned to the future. Aideen Shortt welcomed a final panel that consisted of Spielgo G2's head of mobile, Shaz Mirza, the director and co-founder of MTM, Jon Watts, the CEO of Yuza, Richard Skaife and secondary appearances from Paddy Power's Jamie Reeve and Facebook's Bruce Bale.
Shortt opened up the debate by asking the panel what technologies were going to make the difference in our not to dim, and not to distant futures? It was Reeve who spoke first and he focused his attention on the Smart TV.
"Not a lot has been done with these in the gambling space and they have a huge potential," Said Reeve.
As you would expect, Paddy Power has an app for Smart TV users and believes it's an area of growth. The panel commented on several occasions that the future depended on where the consumer was hanging out, and despite the growth of mobile, consumers spend more time sitting in front of their TV sets than any other device.
"People are not even aware that this piece of kit, that they have just bought for £1,000 is actually a very powerful computer," Skaife commented.
Whilst a Smart TV may not be mobile, it is still an important link in the consumer chain of connectivity. A buzzword used throughout the 60-minutes the panel spent in debate.
"When we think about mobile, we think mobile phone or tablet. What we don't think about is our connectivity and what it means to be truly mobile. Smart TV's are now connected to the Internet, as are our video game consoles. The future of being mobile is about being connected from anywhere in the world." Said Bale.
Watts believed that Smart TV's were a red herring and that there was a lot of work to be done in the area of marketing and consumer awareness if Smart TVs were going to be the next big thing.
"The experience you get with a Smart TV is crap. Your controller resembles something that was first developed in the 1970s, but once they augment your mobile device to become a controller, through something like airplay, then I think we will start to see software developers providing us with great experiences." Said Skaife.
But beyond the debate over Smart TV's role in the future of gambling, the panel wasn't particularly forthcoming with tales of future innovation. The one man who tried his best to generate ideas was Shaz Mirza and once again it was connectivity that was considered to be the meat in the pie.
"Last year was the year of the tablet, this year it's all about the second screen and I think next year will be the year of connectivity." Said an enthusiastic Mirza.
Mirza spoke of Samsung putting Android into household appliance such as washing machines, cookers and refrigerators; he spoke about the future of the car and how we will see technology continuing to improve our driving experiences. He also touched on the rumors of the new range of wrist-candy with the iWatch, sWatch and Nike Fuel band being cited as future and current innovations that improve our lives.
It was a muted end to a very interesting day. But in a way, the final panel discussion encapsulated the whole day, where the leaders in the mobile industry are just getting to grips with a burgeoning market, a new phenomenon that has seemingly caught most of them off guard.
So what is the future of mobile gaming?
I have learned that nobody knows. It's a new experience for the consumer, and that means the developers have to play a game of data collection and interrogation before they launch into innovation. This is why so many companies have just created portals to their desktop offering. They know they should do something but are not quite sure what? Action is better than inaction it seems.
But they're a smart bunch of cookies and a group of fast learners. As I settled down to watch the Merseyside derby a few days ago I received a push-button notification from William Hill giving me the odds on the game I was just about to watch. I thought they were reading my mind. Then at half time Bet365 started showing me odds on who would score the next goal. It's as if they knew me on a personal level and this is what the future of mobile gambling will become, and I for one cannot wait.