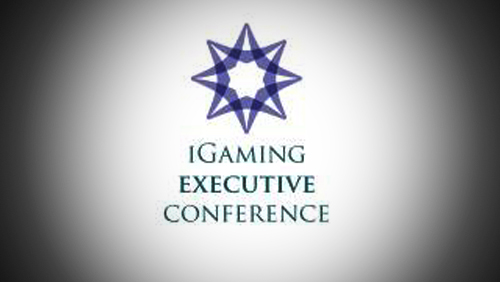 The invite-only iGaming Executive Conference (iGEC), which is a part of the iGaming Super Show, has announced an impressive starting line up of speakers from the iGaming industry. The conference is being held at the RAI in Amsterdam on 12th June 2013.
Among the highly advanced field of speakers is AG Burnett, Chairman of the Nevada Gaming Control Board, Frank Farhenkoph, President & CEO of the American Gaming Association, Tom Mikovits, Director of Marketing for South Point Casino, Walter Bugno, CEO of the Lottomatica Gaming Division and John J. Burzichelli, Assemblyman for the New Jersey General Assembly.
"We are delighted to have such a fantastic group of speakers joining us for what is one of the few must-attend events for the industry," Alex Pratt, Head of iGaming Business. "With renowned industry specialists set to speak at the iGaming Executive Conference, the conference will provide a forum for experienced executive management to share ideas and participate in detailed discussions covering the most important issues in iGaming for 2013," continued Pratt.
In addition to high level insight for an exclusive audience, the event will also include private networking events and entrance into the VIP programme to ensure that the attendee experience at the event is a guaranteed success.
The iGaming Executive Conference is dedicated to the C-Level executives working within iGaming, terrestrial gaming and the lottery markets. With a maximum capacity of 80, delegate attendance at the event will subject to approval.
The cost of the event is £1,295 + VAT. Price includes the full track, as well as entrance to the iGaming Super Show and all its associated general conference tracks. Attendees can register at www.iGamingSuperShow.com.
For Press Queries contact:
Tracey Daniel
iGaming Business
+44 (0)2079543417
About iGaming Business
iGaming Business has been involved in the iGaming sector for over 10 years. They specialize in publishing and providing high level information to the iGaming sector through magazines, events, websites and intelligence reports. With over 16,000 affiliates, operators and vendors regularly reading our information off-line and 75,000 online iGaming Business is the biggest publishing company within the sector. Please visit www.iGamingBusiness.com for further information.
About the iGaming Super Show
The iGaming Super Show is set to attract over 2,500 delegates, ranging from operators and vendors to regulators and affiliates making it the biggest event in the iGaming calendar. The show will include multiple networking events, high level conference streams and is the biggest exhibition in the industry.Delivering seven events in one location, the iGaming Super Show is guaranteed to meet your needs from a networking, intelligence and strategy perspective. Please visit www.iGamingSuperShow.com for further information.
Comments