What will you get when three of the biggest event brands in the gaming industry are packed into one spectacular four-day iGaming conference? Of course, the first ever iGB Live!
This year, Clarion Gaming is bringing a fresh idea to the table by consolidating three of the biggest iGaming conferences—the iGaming Super Show, European iGaming Conference, and the Amsterdam Affiliate Conference—into a single event that happening at the Amsterdam RAI on July 17-20.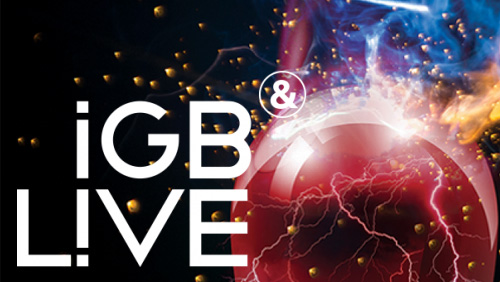 Event Director Shona O'Donnell, also the creator of the iGaming Super Show, believes that it's the right time to rebrand the three conferences into iGB Live! to meet stakeholder needs from a networking, education and business perspective in a single event.
Despite being a single event, O'Donnell said that the iGaming Super Show, EiG and the Amsterdam Affiliate Conference will retain their individual personalities, identities and visions that have made them three of the best known and respected brands in iGaming events.
"From speaking with the market we know how much importance it places on reducing the volume of business events currently on the calendar, but at the same time, raising standards and improving return of investment," O'Donnell said. "This strategic move will enhance the value and appeal of attending what will be the biggest dedicated iGaming exhibition and conference for the industry."
Aiming to deliver the "largest and most important iGaming event in the calendar," iGB Live! will feature a new content program alongside plenty of networking opportunities. Some of the topics to be discussed during the four-day event include the opportunities that emerging markets present to operators; why offshore remote gambling jurisdictions can provide a stable, secure and cost-effective home for operators targeting these markets; how traditional lotteries be modernized; and betting markets update.
For the first time, iGB Live! has added blockchain sessions to their HQ and will be introducing a brand new dedicated crypto element to the event this year.
Leaders in the iGaming industry are scheduled to give their insights on the pressing issues that the industry confronts at present. Among the confirmed speakers for the event are DraftKings CEO Jeffrey Haas, Lottoland CEO Nigel Birrell, Pinnacle CEO Paris Smith, Gluck Games co-founder Robert Lenzhofer, Alderneye Gambling Chief Executive Officer Susan O'Leary, Inspire Chief Product Officer Steve Collett, and PVP.ME CEO Yury Kolesnik.
Clarion Gaming reminded that the Alternative Lottery Forum (which takes place on July 17) and iGB Live! HQ (taking place on the 18th and 19th July) are paid-for conference tracks. iGB Live! HQ takes place in an exclusive space within iGB Live!.Expect vibrant discussion, interactive debates, exciting pitches, out of industry expertise and conversation around gaming's most pertinent questions and challenges.
To find out about how you can purchase a ticket to iGB Live! visit their website at http://www.igblive.com.