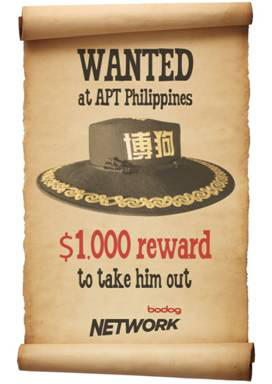 Bodog Poker Network are sending an anonymous player to take their seat at APT Philippines in a specially designed Zorro outfit with a $1,000 cash bounty to whoever dumps them out of the tournament.
The masked hero will also take part in the $100,000 Grand Final of the APS in January 2014.
The Zorro-style hat (pictured) has been designed and hand made in the UK by Tara O'Callaghan. Tara was a Philip Treacy protégé and also milliner to The Queen's granddaughter, Zara Philips.
'Zorro' was unavailable for comment but Bodog Poker Network President, Jonas Odman stated: "When we first introduced the Recreational Poker Model we were much ridiculed and so it is satisfying that virtually all major poker rooms have now changed direction and are seeking to improve the poker eco-system by introducing incentives to the all-important net depositing player. While I am not a fan of the Player Segregation Model unveiled by Party Poker recently there is no mistaking the reasoning behind it."
He continued: "The costume and bounty for our anonymous player at the upcoming APT is partly a bit of fun but it is also there to serve as reminder that we believe the Bodog Network is far and away the fairest place to play poker online. We are the only Network made in Asia with the emerging Asian player in mind and we are specifically optimised for sports betting sites who want access to a network but don't want their players' money diverted away to poker pros."
For further information please call:
BodogBrand.com's International Press Office (London), on +44 7825 064 776
Comments