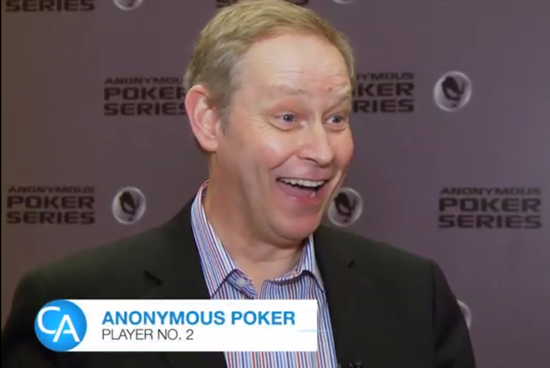 The 2nd live event of Bodog's Anonymous Poker Series, this time in Macau, was a B2B event with gaming luminaries including Vera & John casino, Unibet, PopCap Games, YoYouGaming and Playality.
The first live event in London was a tournament only known to those with their ear to the ground and designed for who had been kicked out of EPT London early and was a much appreciated consolation. Invitations to busted players came either direct to their Facebook pages or by word of mouth at the EPT itself. Word spread quickly and the tournament was a capacity event.
The Macau event held last night had an equally underground feel to it and was an invitational game for attendees of the iGA conference but was infiltrated by Government Official, Ray Davies, from the Department of Economic Development.
Luckily Ray was up to the task and took on the seasoned industry 'experts' and took the tournament down to win a seat in the Anonymous Poker Series Grand Final in Manila early next year.
Comments