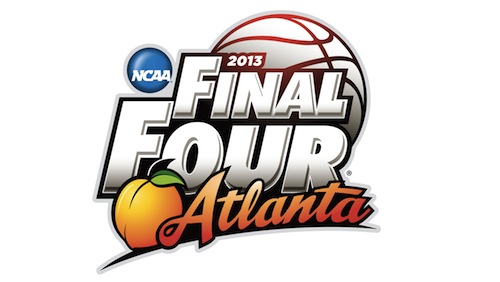 They may have lost one of their own to one of the most gruesome injuries in sports, but the Louisville Cardinals still head into the Final Four as the overwhelming favorites to win the NCAA tournament, a testament to the team's resolve amid all the distractions that have come their way.
The top seeded Cardinals head into their Final Four showdown against 9 seed Wichita State as heavy favorites, opening as 10-point favorites at the LVH SuperBook. More importantly, updated lines on who will win the NCAA title have been released, and the Cardinals are 10/3 to win the whole thing.
It's a bout of fresh news for players and fans of the team, especially after having to deal with the horrifying leg injury to sophomore Kevin Ware during their Elite 8 game against the 2nd seed Duke Blue Devils. No amount of word will ever capture the horror, shock, and grief caused by the extent of the injury Ware suffered, although news that he's out of the hospital in crutches and headed to Atlanta to join his teammates is about as good a news as you can get. The question now for the Cardinals is whether they can use Ware's inspiring words heading into their game against a longshot team that, in its own way, has defied all sorts of odds in the NCAA tournament.
Wichita State (12/1 odds to win the title) is far from a pushover and that 10-point line may seem a tad too high, but this is the Final Four and they're going up against the top overall seed in the tournament with motivation to win one for their fallen comrade. Now, more than ever though, the Louisville Cardinals are on a mission to win the NCAA tournament, and the first step to that is taking down the Shockers in the Final Four.
As for the other Final Four game, a pair of four seeds – the Michigan Wolverines and the Syracuse Orangemen – will take each other on for the right to earn one of the two spots in the finals. As it stands, the Wolverines opened as two-point favorites against Syracuse with the lines to win the title – 3/1 for Michigan, 4/1 for Syracuse – also reflecting Michigan's slight edge against the Orangemen.
This game is a little too close to call because both teams seem to be peaking at just the right time. Whatever the case may be, you can expect this one to be a barnburner, perhaps a down-to-the-wire game whose winner will be decided by a possession or two. Those 2 points Syracuse's way sounds appetizing, albeit one that should treaded on with caution.