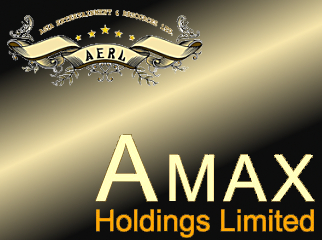 Statistics released by Macau's Gaming Inspection and Coordination Bureau put the number of legal junket operators in Macau at 235, a 7.3% rise over 2011, making an average of seven VIP gaming promoters per casino. Despite the inherent volatility of high-stakes baccarat, most of these junkets make out like bandits. But most doesn't mean all.
Nasdaq-listed Asia Entertainment & Resources Ltd. (AERL) has released its 2012 earnings report card, and there's more than a few C's and D's to annoy any investor/parent. Net income fell 9% to $70.1m, while rolling chip turnover was also down 9% to $18.1b. Midway through 2012, AERL made a strategic decision to tighten the credit its agents were allowed to extend as the Chinese economy showed signs of slowing, and the company has struggled to regain its momentum ever since.
AERL's annual numbers were dragged down by a miserable performance in Q4, in which rolling chip turnover fell 27% and net income tumbled 38%. The fourth-quarter of 2012 was troubling for many Macau operators thanks to an across-the-board pullback in VIP gambling business, but AERL took it harder than most. Worse, while the VIPs have since returned in strength, AERL's numbers have continued to slide over the first two months of the year. For 2013 as a whole, AERL expects rolling chip turnover to be flat and the company doesn't anticipate any expansion of its business beyond the four VIP gaming rooms it currently operates in Macau.
AMAX DIRECTORS PROTEST SHARE ISSUE FOR DEBT PAYMENT
Hong Kong-listed Amax Holdings Ltd. is another junket investment firm that's had more downs than ups lately. In addition to the kerfuffle caused by the Greek Mythology Casino's vanishing VIP tables, two Amax independent non-executive directors have written to the Hong Kong Stock Exchange protesting the firm's decision to issue new shares to a man named Francisco Xavier Albino to settle a debt owed by an Amax subsidiary. In response, Amax chairman Ng Man Sun wants to remove the two directors from the Amax board. Last March, Amax listed bad debts of HK $2.06b (US $265.3m) on its 2011 balance sheet.
The debt that sparked the protest letter traces its roots all the way back to 2007, when Amax subsidiary Ace High entered into a loan and profit transfer agreement with AMA International, an aggregator of junkets that used to feed high-rollers into Melco Crown Entertainment's Altira casino. Ace High then entered into another agreement to transfer 20% of the profits from the AMA deal to Mr. Albino. Everything was going fine until late 2009, when Melco Crown revoked the AMA's deal with Altira and began dealing directly with AMA's collaborators. Suddenly, Peter couldn't pay Paul, and here we are. Not for nothing did an unidentified gaming exec tell Macau Business Daily that the junket business was "a complex chain of parties."