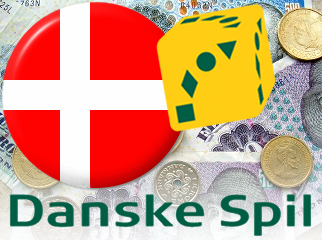 Denmark's former gaming monopoly operator Danske Spil has adjusted to life in a partially liberalized market in impressive fashion, posting a 13.8% rise in profits to DKK1.8b (US $313.8m) in 2012. Since Denmark opened up its online gambling market, Danske Spil has operated as two different entities. Danske Lotteri Spil, which continues to enjoy a monopoly on lottery, bingo and horse betting operations, contributed DKK 2.8b in revenue, down 11% on the year. Danske Licens Spil – the online gambling division operated in conjunction with bwin.party digital entertainment – accounted for DKK1.2b, up a whopping 60% in 2012.
The company attributes the massive uptick in online revenue to the government finally allowing it to offer poker and casino products as well as odds that could compete with the many unlicensed international operators serving Danish punters. (A lower tax rate also didn't hurt.) Going forward, Danske Spil CEO HC Madsen told GamblingCompliance that the company's main goal was "to strengthen our market position as the Danish favorite gaming provider." Madsen declined to estimate the company's current market share, but the first analysis of the field by the Danish Gambling Authority (DGA) indicated that the total online market generated DKK2b in 2012, which would give Danske Spil a 60% slice of that pie.
Danske Spil's dominance has prompted many operators to say the deck had been stacked in the state-run company's favor prior to liberalization. In February, the DGA revealed that of the 54 online gambling licenses held by 38 different operators, 27 failed to generate revenues exceeding DKK 5m ($871.7k) in 2012. The DGA renewed 25 of these licenses on the first anniversary of the market opening, but among those who decided the market wasn't competitive was 888 Holdings. Thanks to an unfettered Danske Spil, a blacklist of unlicensed operators and a public snitch line, the DGA claims that 95% of the country's online gambling market is now above board.