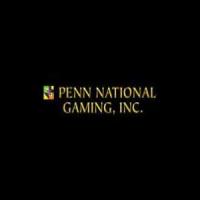 Penn National Gaming is reportedly readying a bid to operate a new casino in an area they had tried to prevent expansion taking place. The Washington Post reports the firm are looking at building a new casino in Prince George County, Maryland, with the news coming just weeks after it was revealed they spent $40million to try and stop construction happening. Penn National Gaming spokesperson Karen Bailey told the publication they were "considering it" and that was as far as she would elaborate. Penn obviously enjoyed the competition with MGM Resorts International over Question 7 so much that they're ready to plunder more Wonga on a casino there.
Over in Nevada, Pinnacle Entertainment has announced it is acquiring rival Ameristar Casinos for $869million. The deal represents a price of $26.50 a share and has already been unanimously approved by both firm's respective boards of directors. Pinnacle CEO Anthony Sanfilippo stated: "We believe the transaction represents a uniquely attractive opportunity for Pinnacle and its shareholders given the significantly improved geographic and operational diversification of the combined portfolios."
He added that they're hoping the new merger will "expand reach and generate synergies" that will result from the increased size of firm. The forecast is that it will deliver around $40million in synergies annually and it means Pinnacle will now own properties in Missouri, Iowa, Colorado, Mississippi, and Indiana as well as its current estate of casinos. The deal is expected to go through in Q3 2013.
Analysts have reacted well, with Steven Wieczynski of Stifel Nicolaus Capital Markets telling the Las Vegas Review-Journal: "With regional gaming markets coming under pressure given additional competition, coupled with the number of gamblers in the U.S. declining, we believe it makes total sense for certain regional gaming operators to team up in order to eliminate duplicate costs, especially on the promotional and marketing side."