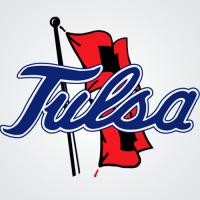 The on-going illegal gambling case in Oklahoma has taken another twist. This time, a high-ranking official from an esteemed university was placed on administrative leave because of allegations that he may have been involved with Teddy Mitchell, one of the principal defendants in the case.
Tulsa University took the step to place athletic director Ross Parmley after his name was linked to Mitchell, who is currently accused of running the illegal gambling operation. Parmley's name was uncovered from recently unsealed court documents, which described him as an "admitted gambler with Mitchell". The affidavit also alleges that a check for $1,782 from Parmley, along with other funds, were deposited into one of Mitchell's account back in late 2009.
Although university president Steadman Upham didn't specifically offer details surrounding Parmley's status with the university or his alleged involvement with the Mitchell-run gambling operation, the latter's lawyer, Derek Chance, made it clear that his client is not the focus of any current investigations.
"I just want everyone to know that he is not a target or a subject of the investigation," Chance said, as quoted by the Associated Press. "But he has cooperated with federal authorities in the investigation of alleged gambling activities by Teddy Mitchell."
Mitchell is one of nine defendants named in an 81-count federal indictment for their involvement in an illegal gambling business that operated a number of supposed high stakes poker games and sports betting in Oklahoma. The trial was originally scheduled for November this year but has since been moved to April next year after a request by the defense to delay the trial was granted by U.S. District Judge David Russell to give the defense more time to prepare.
Despite having his name linked to Mitchell, Parmley has not been charged in the case, according to U.S. attorney Bob Troester. That's good news given the circumstances, although him being placed on paid administrative leave isn't a ringing endorsement of his "innocence" either.
For now, the university's executive vice president, Kevan Buck, will take the reigns as the acting athletic director while the 39-year old Parmley is on leave.
Comments