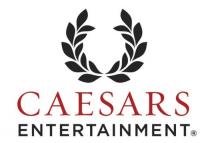 Caesars Entertainment has exclusively revealed to CalvinAyre.com they currently have no plans to enter one of Asia's newest gambling zones in Eastern Russia. Gary Thompson, Caesars' director of corporate communications, told CalvinAyre.com: "We constantly monitor emerging markets, but have no plans to enter the Vladivostok market at this time."
We contacted a number of the world's largest casino firms including Wynn Resorts, Melco Crown Entertainment, Galaxy Entertainment Group and Las Vegas Sands Corp, and Caesars were the only company to get back to us at the time of writing. That leaves just the Russian firms among those that could be building the zone's first resort.
Russia's new casino developments are in one of the four remote zones established when a 2007 law was brought into being on July 1, 2009. Primorye, in the Far East of the country, is the one that casino firms are now looking at and it could well be a shrewd move by the Russian government – if they even meant it, obviously. Listening to local politicians you will realize that gaming is far from the main activity the zone is designed to cater for though.
"The gambling zone itself is not the most important thing, but it is like an anchor. In the modern tourism business, income from the gambling zone itself makes from 30 to 40 percent of all tourism revenues. The rest comes from other sources, such as amusement parks and shopping centers," said Vladimir Miklushevsky, the region's governor.
Construction has already begun on one casino and hotel in the zone, and it could be that firms like Caesars are simply standing their ground to see how the zone pans out. The region hopes to eventually accommodate up to 17 venues and the one that has already broken ground should be done by 2015.
Comments