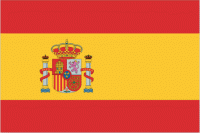 Spain is a market that is still in nappies and that being the case more information is always welcome so that you're prepared when it matures and things start to get that bit more lucrative. That being the case, in the lead up to next month's EiG conference in Barcelona the organizers Clarion Gaming have put on one of their informative World Regulatory Briefings (WrB) on October 15.
Those attending EiG clearly have no excuse. For anyone not already down on the guestlist or still considering whether this would be a good idea, there are a plethora of reasons why the WrB is an important conference in its own right.
Not only is this the first event of its kind since the Spanish market opened earlier this year, it will also look at all aspects of the market. In terms of the regulations themselves various stakeholders that have been here from the outset will look at how effective the regulation has been so far before setting out what has been learnt during the market's early days.
In addition to this there wil be extensive discussion on what we can expect next and how various different types of expansion can have a positive effect on the market. The networking that you will get from this on its own will help to kick start your efforts in the Spanish market with the speakers adding the much needed knowledge to back this up.
You can still register for tickets at this link for what will be the most extensive look at the Spanish market yet.