Since UIEGA, there have been many false dawns regarding the legalisation of various online gambling activities in the United States.
There was sports betting in New Jersey, a bill that was eventually vetoed by Gov. Chris Christie. There was the District of Columbia's attempts to get casino games online – a process that has now sparked a series of lawsuits and even an investigation into the legitimacy of the bidding process and more poignantly of those involved. There's now the process of getting online poker up and running in Nevada which appears painstakingly slow from the outside.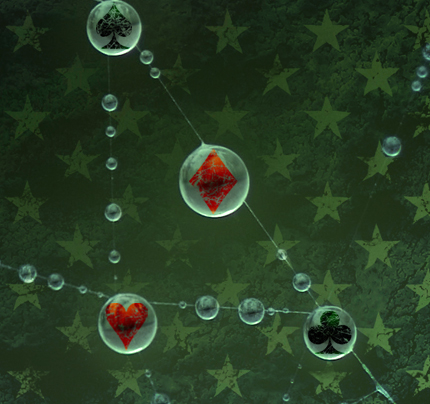 All of these have given those that had previously operated in the US space some hope for a legal way forward. When looking at who lost out in the US as a result of UIEGA and the DOJ's clamp down, the focus has primarily been on operators but they haven't been the only ones affected.
Many affiliates will have had to put up with their best performing brands quitting the US. Payments will have been blocked by processors and there have been few legal legs to stand on in order to fight their case. While some opportunities to make money for US affiliates have remained, they have been few and far between and none have been above board.
However there is now one form of legal online gambling taking place in the US. It is the sale of Mega Millions and Illinois Lotto tickets administered by the Illinois Lottery. Working on behalf of Illinois on this project is Northstar, a combination of GTech and Scientific Gaming, who are, obviously, a private company.
Could this be the first way for some time for affiliates in the US to earn some completely legal cash? Not at the moment, but given the lottery only sold its first online ticket on March 25 which was conveniently the week of the largest lottery draw in history, there's certainly hope for the future.
Not just in Illinois too. The reason being that now Illinois has begun to sell lottery tickets online you would hope that other states will follow suit.
The Illinois Lottery superintendent is Michael Jones. He was brought in in October to oversee the management of Northstar and the process of taking the Illinois Lottery online. He explains that unfortunately, the use of a private manager actually means that they can't currently work with affiliates.
"Under the private manager contract that we have with Northstar, because they're a combination of quasi-management and supplier we're frozen to their technology.
"So if GTech or Scientific Games don't do it then, it would be a very brave thing to go out and use other companies for services."
To bring this into context for affiliates, it essentially means that if Northstar aren't using affiliate marketing channels then there are simply no deals to be made. Even if Northstar were to use affiliates then they would be completely within their rights to use ones set up by themselves. From their point of view, they've already got the monopoly on sales so why would they want to share that with anyone else?
For example, Northstar currently work with Jumbo Lotteries who among other services provide online marketing. This can come in various forms but affiliate marketing comes through their small yet aesthetically pleasing network of lottery sites. So for the time being we can assume that working with Northstar is off the cards.
So while the current situation may not be ideal for affiliates, that doesn't mean that there's not hope for the future. Considering the fact that there's hardly much hope elsewhere affiliates would do well to look into upcoming lottery opportunities.
In Illinois, Jones explained that while it's more than likely that their online lottery sales would remain under the control of a private manager, there could be other opportunities elsewhere.
He says: "If there is an iGaming bill that is passed and it is a division of the lottery then it can do whatever it wants to and there's not going to be any private mangement like the contact we have now.
"If it comes under the lottery we're going to make it as open and as competitive as possible so that we can attract the best and the brightest."
What this means is that having iGaming products run by state lotteries would present a sizeable opportunity for affiliates, at least in Illinois.
Elsewhere, the key to whether or not affiliates would be able to garner something from the market lies with who is in charge of the iGaming taking place. Should it be the lottery then we can certainly hope that other lottery superintendents would speak to Jones and subscribe to his view of the use of affiliates.
Although DC's previous attempts to create an online gaming portal didn't include any mention of affiliates, the fact that it has come under so much scrutiny could be another reason for state's to take a different route.
The reason for state politicians and legislators to bring in iGaming is essentially to increase revenue. Jones reveals that the Illinois Department of Revenue has played a large part in the process so far. As a result it's likely to be a decision that needs to be made by those involved as to whether the use of affiliates is likely to increase overall revenue enough to compensate for giving some away to third parties.
As ever in iGaming it's going to be another case of focusing on the bottom line. Hopefully affiliates will be a part of that.
Comments