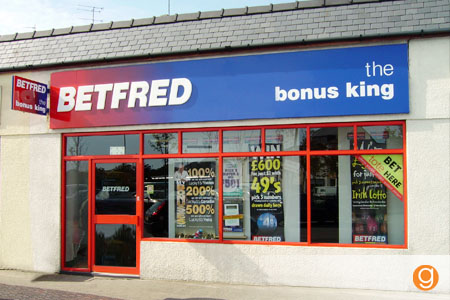 You tell us we won £1,000 on a bet and we'd probably run faster than Speedy Gonzales to claim our winnings. You tell us we won almost £400,000 and we'd make a straight bee-line to any of your shops and start banging at your door – even if it's at 3 in the morning.
But that's us, and apparently, not everybody has that sudden rush to instantly collect winning bets. Or maybe they just don't know that they'd won.
A Betfred shop customer who won £394,487 from a £2 bet during last weekend's totescoop6 has yet to pick-up their fortune, and Betfred is worried that the person, whoever he or she is, doesn't even know they've won.
The punter placed their bet at the Befred shop in Newcastle-Upon-Tyne, improbably picking the six winners of the nominated Scoop6 races over the weekend. But the problem is, the winnings have yet to be claimed with the winner potentially missing out on registering for the bonus race at the 3.20 Newcastle – the John Smith's Northumberland Plate at Newcastle this weekend for a chance to add another £251,996 to their bank account.
Oh, the predicament.
"Usually punters are banging my doors down to collect their winnings, said Betfred boss Fred Done, "and I'm really worried that our Scoop6 winner may not actually know they've won."
So how exactly can someone win such a massive amount of money without them knowing it?
According to BetFred: "under the rules of the bet, any selections made that are non-runners are automatically placed onto the eventual favorite and given the fact there were eighteen horses withdrawn across the six Scoop6 races last Saturday, there is a strong possibility that the winner may not have realized they have actually won."
The new "half-a-millionaire" has until 2pm  this Saturday to go to any Betfred shop or phone in at the number 0800-028-4418 to be eligible for the bonus race and a chance to up his or her winnings to £650,000.
So, yeah, whoever you are, stop making Fred Done worry. Collect your money and buy us a lap dance.