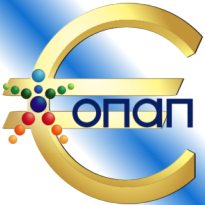 As the heads of the G8 nations gather in Washington for crisis talks over the threat to the Euro-zone from the ever-worsening economic situation in Greece, that country's largest gambling company OPAP posted appropriately dismal Q1 2012 figures. Continuing in the trend that saw Q4 2011 profits fall 21%, the company saw net profits drop 20.9% in the first three months of this year. OPAP chairman/CEO/cheerleader Ioannis Spanoudakis put a brave face on things, essentially saying that, all things considered, it could have been much, much worse.
Total turnover fell 5% to €1.065b, with sports betting turnover down 2.2% to €429.7m and numbers games down 6.8% to €635m. Fixed-odds betting game Stihima saw a 7.7% decline to €397.1m, despite a boost in payout to 70% from 65.3% last year. On the numbers side, Kino slipped 6.7% to €542.5m and Joker fell 7.5% to €59.3m. EBITDA dropped 14% to €184.4m. Making matters worse, this week brought news that agents chosen to operate OPAP's new 18,500 video lottery terminals (VLT) are demanding a 30% chunk of gross profits. The potential delays this is expected to cause the rollout of the new VLTs sent OPAP stock skidding to a 10-year low.
To virtually no one's surprise, the Greek government's sale of its 1/3 stake in OPAP has been delayed yet again. In March, the country's chief privatization officer said the sale would commence before Greeks went to the polls earlier this month, but with the election having come and gone without establishing a clear winner, the OPAP sale will have to wait until (at least) after the June 17 election re-do. Meanwhile, panicky Greek citizens withdrew €700m from their bank accounts on Monday and reports are that the run on the banks has yet to abate. Never know… if people have stacks of cash stuffed in their pockets and a sense of economic futility/inevitability sets in, perhaps OPAP will see a spike in 'go down swinging' wagers.