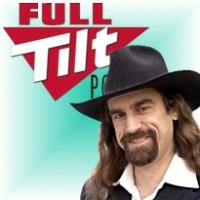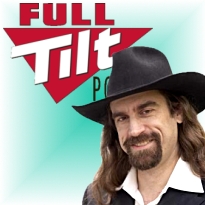 There doesn't appear to be any respite in sight for Full Tilt Poker, especially after it has once again been hit with another class-action lawsuit from disgruntled online poker players. This time around, two of Full Tilt's directors – Howard Lederer and Chris "Jesus" Ferguson – were specifically pointed in the lawsuit, alleging that both poker pros "exercised unlawful dominion and control" over millions of dollars in players' funds in their Full Tilt accounts.
According to the lawsuit, Lederer and Ferguson received a combined amount of around $130 million in distributions and "profit sharing" payment, some of which may have come in the form of loans. The lawsuit also adds that the defendants "approved distributions and loans to the other owners of Full Tilt Poker from funds directly traceable to the player accounts. The distributions and loans to Lederer, Ferguson and the other Full Tilt Poker owners were from intermingled funds containing monies from the player accounts."
The suit seeks a court order requiring the defendants to refund players their money – totaling to around $150 million –  as well as pay punitive damages.
The four plaintiffs in the lawsuit that was filed in federal court in Las Vegas have been identified as Steve Segal of New York, Todd Terry of New Jersey, and Nick Hammer and Robin Houghdal of Minnesota. Incidentally, these four individuals were also a part of a similar class-action suit that was filed in New York against Full Tilt alleging racketeering, wire fraud, and money laundering. The lawsuit failed to gain traction after a federal judge ruled that the court lacked jurisdiction over the Full Tilt defendants. Determined to not repeat their mistake, the attorneys of the four players are trying to establish jurisdiction for this lawsuit, citing "diversity jurisdiction" in which all parties are residents of different states; and "personal jurisdiction" and "venue". The latter two could have significant relevance considering that Lederer lives in Nevada and Ferguson has "conducted substantial business" within Nevada. Another important reason in establishing jurisdiction for this lawsuit is "because many of the wrongs and acts complained of herein were contemplated and executed by defendants in this district."
Ever since Black Friday changed the landscape of the online poker industry, Full Tilt has been besieged with one lawsuit after another, including one filed in Los Angeles last October that not only named Lederer and Ferguson, but also included the names of Phil Ivey and Full Tilt CEO Raymond Biter.
In addition to the new Vegas lawsuit and the preceding LA lawsuit, Full Tilt also has three other pending federal suits in New York. One plaintiff in those lawsuits is the United States government, which slammed the hammer down on Full Tilt when it described the site as "not a legitimate poker company, but a global Ponzi scheme."