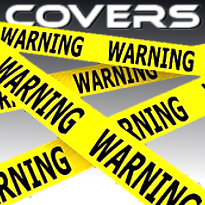 Commission Junction, North America's largest advertising affiliate network, has issued a warning to affiliates that it has deactivated the account belonging to Covers Experts, the handicapping arm of sports betting info site Covers.com. Affiliates were informed that they would no longer receive commissions for traffic driven to the site via Covers' banners, text links and/or other link types, and suggested that affiliates replace these links with those of active advertisers as soon as possible.
Sources told CalvinAyre.com that Covers originally signed up for a CJ.com account in a bid to stay competitive with Pregame.com. Covers and Pregame have been locked in an increasingly cutthroat struggle for market share. Last month, Pregame accused Covers of requiring its cappers to commit to "draconian" exclusivity deals the weekend before March Madness kicked off, a move a Pregame rep called "kinda shady."
Covers has yet to publicly comment on the reason behind CJ.com's decision to deactivate but the "termination for cause" section of the network's service agreement allows them to cut the cord if the clients "engage in illegal activity of any type." Sadly, this is probably not an overdue judgment re Covers' role in the collapse of its former number-one rated book BetEd and the ensuing loss of all player funds. However, Covers – and more specifically, principals Paul Lavers and Joe MacDonald – has a long history of (a) not honoring their contractual commitments and (b) unilaterally changing the terms of deals when doing so would benefit themselves at the expense of an industry peer. One could even say they were experts in this field. Emphasis on the 'were'.