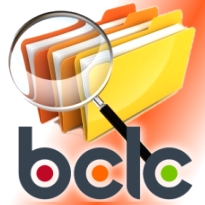 The Canadian province of British Columbia can't wait for federal senators in Ottawa to approve NDP MP Joe Comartin's sports betting bill. As written, Canada's Criminal Code permits only three-game minimum parlay wagering on sporting events, but Comartin's bill, which passed three readings in the House of Commons and now only needs Senatorial rubber-stamping to become law, would amend the Code to allow provincial lottery operations to offer betting on individual games and matches.
BCLC inked a multi-year deal with Paddy Power in December in anticipation of Comartin's bill becoming law, but BCLC spokesperson Kim Steinbart played coy when asked by the Vancouver Courier to comment on their plans. "We are focused on enhancing sports betting offerings on [BCLC's online site] Playnow.com within the current Criminal Code." The execs at Great Canadian Gaming (GCG), which runs Vancouver's financially-troubled Hastings Racecourse, would probably crawl a mile on their hands and knees over broken glass and wet dogshit for the right to widen their offering, but GCG VP Howard Blank also played it cool. "If the government allows single bet wagering like Vegas, it would undoubtedly be run by the Crown organizations and perhaps it would be offered similar to off-track race book wagering in place now."
As BCLC prepares to expand its offering, it's simultaneously shrinking its workforce. BCLC CEO Michael Graydon confirmed to Kamloops This Week that his IT department has recently seen 23 employees reassigned and another 14 struck off the payroll. "We are going through some fundamental changes and a lot of the systems are being decommissioned and a highly specialized architecture is being brought in." Such changes include bringing in a new casino-management system and discontinuing the lottery subscription operations that are now handled via Playnow. Graydon says the dismissals represent less than 10% of the department's total payroll, but will save BCLC about $1m.
That million extra bucks should come in handy, because BCLC has already spent $500k in court costs appealing orders by the provincial information and privacy commissioner to turn over internal documents relating to possible money laundering at BC casinos. The latest ruling was in response to requests made by the Canadian Broadcasting Corporation (CBC) to determine specifically what BCLC did or didn't do to prompt federal money laundering watchdog Fintrac to fine BCLC $700k in 2010. (BCLC is also appealing that fine.) Representatives of BC's Freedom of Information and Privacy Association (FIPA) called BCLC's actions "a shocking record of non-compliance, not only with [freedom of information] requests, but with the orders of the commission to release information." Of the six orders BCLC has received from the commissioner's office to release documents, BCLC has appealed five. In other words, BCLC's self-regulated status is not only potentially enabling criminal activity, but taxpayers are being asked to foot the bill to sweep things under the rug. Er, win-win?
Comments