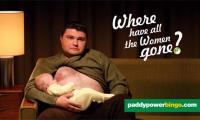 Publicity hungry bookmaker Paddy Power saw huge mobile growth head an impressive set of results for the past year. Mobile net revenue for the group increased 299% to €43m with online continuing to show its importance. This was best reflected by 79% of the entire group's operating profit now coming from online with active online customers up 35% to 1.1million. Operating profit for online improved to €95m – an increase of 26% – with the figure for the Australian market at €22.8m – a rise of 17%.
"These results demonstrate the strides we've made in building an international business of scale in regulated markets.  Online markets are growing at pace and Paddy Power continues to invest aggressively in talented people, product and technology to capitalise on this dynamic market," Patrick Kennedy, chief executive, said. "Our class leading mobile product, married to the strength of our brand and strong value offering has driven acquisition and retention, leading to 1.1 million active customers online."
Italy will be the company's next port of call after the same release confirmed they'll be entering the Italian online market "during 2012." A statement added: "We have monitored this market since its regulation in 2006 and believe it is now attractive to enter given the extension in the products allowed and the growth in Italian e-commerce and m-commerce, combined with our significantly expanded capabilities."
The company's other staple is its legion of betting shops dotted across the UK and Ireland. Operating profit for the UK estate was up 43% to €10.5m with the plan to continue opening 35-40 shops in the UK every year. You just wait till Mary Portas hears about this! There'll be a uprising!