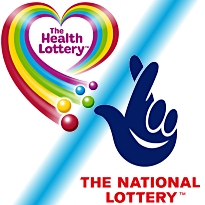 Tickets for Brazil's Mega da Virada (Lottery New Year) special draw have just gone on sale. Forecasters are calling for some serious rain on the eventual winner, with a jackpot expected to top 170m Reals (US $92m), although the record was 194.3m Reals in 2010.
The Health Lottery is coming under fire in the UK for its potential to draw ticket buyers away from the National Lottery. The concern is that the Health Lottery (operated by media mogul Richard Desmond's Northern and Shell outfit) devotes a smaller piece of the ticket price (20%) to charity compared to the 28% contributed by the National Lottery. Critics are also pouncing on the Health Lottery paying out 33% of its take in prizes compared to the 50% offered by the National Lottery, which is run by Camelot.
Camelot, meanwhile, is being accused of selling scratchcards allegedly designed to appeal to children. The controversy surrounds Camelot's tickets based on the Monopoly and Connect 4 games and the placement of these scratchcards in corner shops next to the chewing gum and chocolate bars. (Because nobody over the age of 18 has ever played Monopoly or purchased a Kit Kat.) Scratchcards now make up a quarter of all Camelot's revenue, but an egghead at the University of Glasgow theorized that "once a child gets the buzz of a scratchcard it can become a gateway into other more serious forms of gambling." Yes, and mother's milk leads to heroin use. Seriously, 99.9% of all junkies were once milk-swilling babies. Look it up. The stuff has to be evil.
Similar 'think of the children' peeps are out in force for the holidays, warning gift-givers that lottery tickets do not belong in children's Christmas stockings. Not only is it illegal, it might mean that kids' stockings lack that one extra high-fructose-corn-syrup candy treat that puts the little nippers on the right track for Type 2 diabetes later on in life. To summarize: Lottery tickets, bad. Amputated legs, uh, good?
Comments