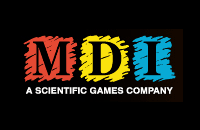 Gaming solutions provider, Scientific Games Corporation, have announced that its subsidiary MDI Entertainment will be providing its Properties Plus loyalty rewards program to the Missouri Lottery.
It seems the companies think being faithful should be nothing but rewarding, as the deal will see MDI – that recently added MLS to its portfolio – provide upgrades and enhancements to the existing "My Lottery" players' club web site. This will apparently include the addition of MDI's Points for Prizes player loyalty rewards program.
The Lottery – that just signed a contract extension with Gtech – also will receive Scientific Games' "Easy Entry" system (which is good, because we all like an easy entry). This will allow players to enter non-winning instant tickets to accumulate points that can be redeemed for rewards in the Points for Prizes store.
President, Properties Group and Chief Creative Officer for Scientific Games, Steve Saferin, said: "The Missouri Lottery will be the fourth lottery to begin offering our Points for Prizes program to their players.
"Loyalty rewards programs are everywhere — from the hospitality and travel industries to banking and retail. Our experience strongly suggests that they have an important place in our industry too. It's our belief that offering a rewards program will result in stronger relationships with players and, ultimately, greater returns to good causes, such as education in Missouri."
Even though Scientific Games has seen a recent slump in revenue figures, the Lottery decided to exercise the program after it was included as an option in a recently signed instant ticket agreement between the two businesses.
Properties Plus, a program which was first introduced in 2009 in Arkansas, is expected to be available on the Missouri Lottery's web site by spring time next year.