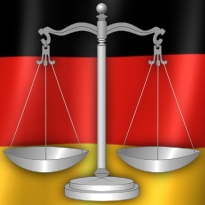 The Federal Court of Justice (FCJ), Germany's highest civil court, has ruled that the country's ban on operators offering online gambling services is justified. Following the ruling, Presiding Judge Joachim Bornkamm explained the FCJ's mindset thusly: "Because of the greater dangers of the internet, above all anonymity, lack of social control and accessibility at any time, this sales venue can be subject to stricter regulation."
The effect of the ruling is something of a moot point, as Germany's current state gambling treaty is only valid until the end of this year. Online gambling is expected to be given much more leeway under any new treaty – whether that be the heavily-taxed sports-betting-only model favored by 15 of the 16 German states (a plan that the European Commission has already condemned as incompatible with EU principles), or the 20% gross profits tax across all betting channels proposal by the state of Schleswig-Holstein, or some mutant hybrid that has yet to emerge.
Coming out on the losing end of the FCJ's decision was Bwin e.K, the Bwin subsidiary that offered online bets to German punters via a license issued by the former East German government. (Motto: A free Trabant with every gaming license!) As a result, shares in Bwin.party (Pwin) tumbled as much as 12% before closing out the day down a mere 6.7% at 119.2p. Given the limited time frame in which the ruling has any relevance, this would seem a bit of an overreaction by skittish investors, who have sent Pwin stock on a dizzying roller coaster ride every time the press so much as mentions Pwin and Germany in the same sentence. But such perception-induced volatility is the tradeoff a company must expect when it accepts all that IPO lucre.
Then again, perhaps investors foresee larger problems down the road for Pwin. Prior to the merger of Bwin and PartyGaming, Bwin admitted deriving
25.5% of its revenues
from the German market – despite the fact that Bwin was essentially operating as an uninvited guest in a 'grey' market the whole time, a scenario not unlike PokerStars and other private operators offering services to the US post-UIGEA. Clearly lacking the gene that allows him to comprehend irony, former Bwin boss and current Pwin co-CEO
Norbert Teufelberger
has previously
described Stars and other such private operators as "pirates"
for doing what his company was doing all along.
Earlier this year, in justifying Bwin/Pwin's continued operations within Germany, Teufelberger told eGaming Review: "As long as our lawyers tell us what we are doing is compliant with the regulatory framework in this country then we will continue to operate." This latest court ruling effectively strips Teufelberger of this legal fig leaf. There is no longer any question as to the illegality of Pwin's actions within Germany, making Teufelberger and Co. as guilty of 'piracy' as any other operator. Which begs the question — when a new German state treaty is finalized, should former 'pirates' such as Pwin be allowed to apply for an operating license?
Comments