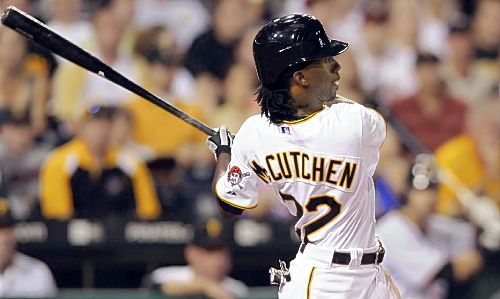 If before the MLB season started and you had the audacity to bet the Pittsburgh Pirates to win the National League Central division, first of all, what were you smoking?
Whatever it is or was, it was good stuff, because PNC Park is starting to look like Heinz Field these days.
Most Sportsbooks have the Pirates listed at 50/1 to win the World Series. And to have a real conversation about the chances of the Pirates pulling it off, we'd all have to lose our minds. But it's a real possibility that the Pirates could compete for their division this year. But winning and knowing how to win are two different things and the fact remains, the Pittsburgh Pirates haven't been this good since 92 when Barry Bonds wore their uniform.
For years, the Pirates have been losers and not the lovable kind like the Cubs. The kind you just roll your eyes at and wonder why the hell anyone would support a team that has had a losing record for two decades. All of a sudden, it appears the Pirates ownership has woken up from their apathetic slumber and decided to try and make this team a contender.
In another surprise from the Pirates, it's being reported that the team will consider adding players before and after the trade deadline, team president Frank Coonelly told ESPN Magazine's Buster Olney.
Wow really? The Pirates are actually planning on making moves to make their team better? That in itself is a shock.
But the Pirates are the best story in baseball this year and though it's still a long shot that they'll win their division over the Brewers and make it to the playoffs. Like the allstar game, the Pirates run is certainly is something sportsbooks can start hyping up with MLB Props.