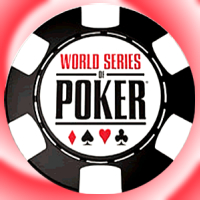 November Niner Matt Jarvis has proven that his 2010 success was no fluke by taking Event #40, the $5k Six-Handed NLHE. Jarvis outlasted a 730-strong field to earn his first ever World Series of Poker bracelet and $808k (a couple hundred grand less than the $1m+ payday he earned for placing 8th in November, but hey, the tourney ain't over yet). Jarvis battled heads-up opponent Justin Filtz for several hours before the dreaded hard-stop rule took effect, but it took Jarvis only six minutes of play the following day to earn his victory. In doing so, Jarvis earned Canada its fifth bracelet of 2011, eclipsing the Great White North's previous best tally of four. Flitz took home just shy of $500k.
Connecticut's Justin Pechie has taken Event #41, the $1,500 Limit Hold'Em Shootout, besting a field of 537 (including Dale Eberle heads-up) to take his first-ever bracelet and $167k. In what must be the most candid admission of the 2011 WSOP, Pechie said that while the bracelet "means a lot … I must be honest that the money means more, because of the 'Black Friday' thing." The 24-year-old Pechie had been planning a move to Canada to continue his online poker vocation, but the siren song of the WSOP caused him to linger a little longer below the 49th parallel. Good move, Justin.
Event #42, the $10k Pot-Limit Omaha Championship, went to Ben Lamb, yet another first-time bracelet buddy. Lamb survived a 361-strong field to earn an impressive $814k, a substantial bump over the $259k Lamb earned a week ago for placing second in Event #31, the $3k PLO. Runner-up Sami Kelopuro took home $503k and the hope that a little of Lamb's previous runner-up status bodes well for future events.
Finally, we have a non-first timer taking a bracelet. Ralph 'Rep' Porter, who previously earned a shiny pretty thing in 2008 at the $1,500 Six-Handed NLHE, has now won Event #44, the $2,500 Seven-Card Razz. Outlasting 363 players, Porter earned $210k for his 17th WSOP cash. Runner-up Stephen Su settled for $130k, while Tommy Chen, who started the final table as chip leader, could manage no higher than third place and $83k.