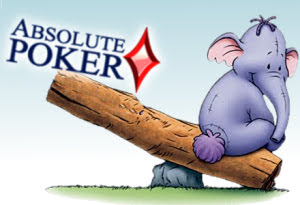 ✖ Subject: Poker claims that a 'reliable source' inside Absolute Poker has pegged the company's current liabilities to players at $53.7m (of which $24.2m is owed to US players), while the company's liquid assets amount to a mere $5-6m. Obviously, the yawning chasm between those two sums should serve as a dagger through the heart of any players with substantial holdings on deposit with the Cereus Network.
✖ If US players would like a last lingering look at their money, the US Attorney's Office for the Southern District of New York has thoughtfully published a Complaint for Forfeiture list that sheds a little more light on how much money was in the accounts seized on Black Friday. The Complaint lists the specific sums held in 29 of the seized accounts, ranging from a high of $8.16m to a low of $25. (We suspect that last account may have been held in a bank resembling some kind of pig-shaped piece of pottery, but we're still waiting on corroboration.) For those of you with masochistic tendencies, the whole sordid list can be viewed here. The rest of you can wait for some more local donut-eaters to pose with the oversized novelty checks.
✖ The Ninth US Circuit Court of Appeals has ruled that Cycalona 'Clonie' Gowen's breach of contract lawsuit against Full Tilt Poker software provider Tiltware can proceed after all. In February 2010, US District Judge Robert Clive Jones dismissed Gowen's claim that she'd been promised a 1% ownership stake in Tiltware in exchange for promoting FTP — a deal the company denied ever making. Gowen is now free to proceed with her suit against Tiltware, and her fraud and negligent misrepresentations suit against FTP/Tiltware biggies Ray Bitar and Howard Lederer.
At the time of her original filing, Gowen estimated her 1% stake was worth something on the order of $40m. Of course, given the legal difficulties FTP/Tiltware are currently facing (bank fraud, money laundering, annoying Phil Ivey, etc.), Gowen's suit is likely the least of their concerns. Moreover, given the sea changes in the online poker landscape since Gowen's suit was filed, does Gowen really want to claim partial ownership of a company squarely in the DoJ's crosshairs?
✖ The uncertainty over online gambling's legislative future in the US is causing sleepless nights not only for gambling execs and poker players, but also for state lottery officials. Last Thursday, Massachusetts state Treasurer Steven Grossman asked the State Lottery Commission to investigate the potential effect of online gambling on lottery and keno sales (which brought in $900m to state coffers last year). "Nobody knows when or if we're going to have internet gambling, but I want to make sure that we protect ourselves."
✖ Finally, Wednesday (15th) will mark the closure of Pinnacle Sports' poker room, after its Entraction network hosts informed Pinnacle that 'recent updates to EU gaming regulation' had rendered Pinnacle's Curacao-issued license invalid. In a statement, Pinnacle announced that it wouldn't be expending any effort to remedy the situation, choosing instead to focus on "developing our leading sportsbook and casino products."