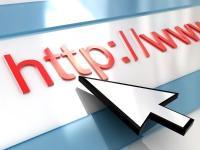 The mystery buyer of Gambling.com has finally been revealed as KAX Media. The affiliate business that runs the WSN.com sports betting portal has been confirmed as the group that spent $2.5million (£1.5million) at an auction just last week.
Since that auction, rumors had been abound as to who had bought it and Paddy Power had only just come short of opening a book on the process instead of opting for one on whether a leprechaun will be discovered in 2011.
"I can confirm KAX Media is the buyer of Gambling.com. We had been shopping around for an acquisition in the affiliate space for some time but had not found anything attractive. We'd basically stopped looking and then this came up. It ticked all the right boxes," Chief Executive Charles Gillespie told eGR. He added "it was an easy decision given the price."
The domain sold for a fraction of the other big sales in the gaming domain market, Slots.com going for as $5.5m to Calvin Ayre just last year. Gambling.com's low price does seem to reflect the fact that it's not as flexible a name as Slots.com and is therefore of less value.
Over the English Channel, French gaming group BetClic Everest has extended its sponsorship deal with Ligue 1 stalwarts Olympique Lyonnais. Using their preferred local licensing model, Everest Poker will appear on the shirts of the former seven-time Champions of France for a further two years. It again shows the penetration gaming companies are having in the world of sports sponsorship, especially soccer.