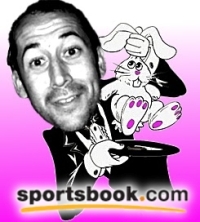 In the wake of Black Friday, the online poker market has decreased in size. Most US players who used to play at PokerStars, Full Tilt, UB and AP have not found a new home for their online poker play. At least, not yet. So far, the biggest winner is the Merge Gaming Network, which has almost doubled their player numbers in just two weeks. Still, this relatively impressive increase only accounts for 5% of the players lost by PokerStars and Full Tilt.
Merge have more than 70 skins and it's difficult to tell which skins are taking advantage of the sudden lack of competition. At least some of them obviously have the necessary eCom capacity for this growth, an area that has become more difficult and more expensive after Black Friday.
While the competition from US facing poker sites has become much lighter, the competition within the Merge poker network is as strong as ever. The Merge skins compete for the players with rakeback, and some affiliates are now openly advertising more than 40% rakeback for some of the smaller skins. If you add the increased costs for payments and the rakeback affiliates taking 40+% of the revenue, it's hard to understand how the poker sites on Merge make any money. There cannot be much margin left; the effect on their bottom line may even be negative.
It's also difficult to understand how (and why) Sportsbook.com, the owner of Merge Gaming Network, can continue to tolerate the smaller sites on their network cannibalizing the bigger sites by offering such extravagant rakeback deals. Sportsbook.com recently announced that they will stop accepting new US customers from May 1st, but Merge has not announced anything similar. The question remains: Can they afford and continue to grow?