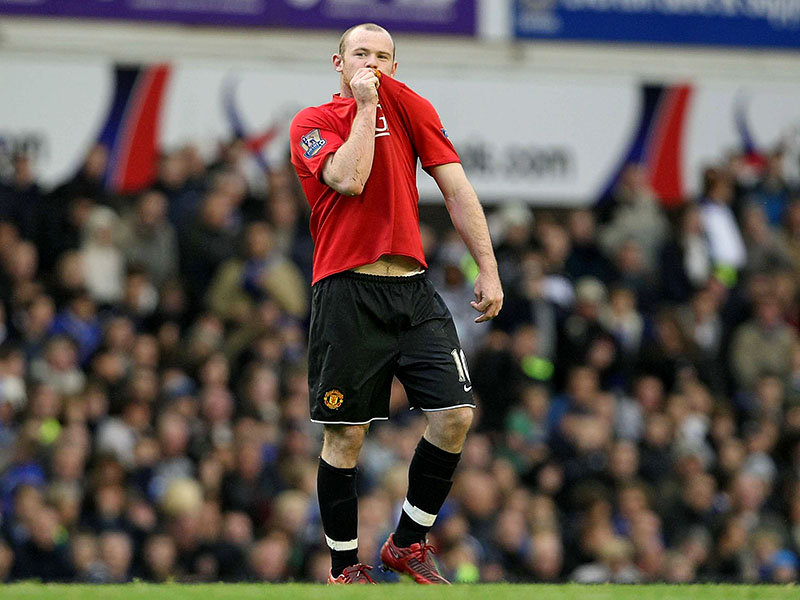 Champions in-wait, Manchester United, can take another huge step towards the title on this holiday weekend. As a neutral, it's still very hard to get excited about them. You'd much rather that they lose a few games so that we can see whether Arsenal really does lack the bottle and if Fernando Torres can finally work out what those posts combined with a net are.
United welcomes Everton to Old Trafford in Saturday's early game after which the other two sides in the title race will know what's required of them. Wayne Rooney will be back in the side and licking his lips with anticipation ahead of this clash. Not because the Merseyside club has a middle-aged prosititute in their line up but it's his old club and he'd relish a win against them more than most.
West Ham, meanwhile, represents Torres' best chance yet to break his duck as a Chelsea player and if he can't score against that defence, don't expect him to be making hay in a brothel any time soon.
Arsenal will know what position they can end up in come the end of the weekend when they visit the Reebok Stadium to take on Bolton come 1600 on Easter Sunday. Remember though, this is Arsenal and if Man Utd and Chelsea both slip up, expect the comedy on display here to be off the hook. Well, that's if their last two games are anything to go by.
If United does lose, the gap can be closed to three points by either side so it's a pivotal encounter.
The other end of the table should also get clearer this weekend as a number of clashes take place that could have major ramifications. If results don't go their way and they lose at home to Wigan, Sunderland could go a mere two points above the drop zone and form simply doesn't exist to them right now. It would be quite the fall from grace for Steve Bruce's side that were challenging for Europe in only December.
Wolves have a game that is easily winnable at home to Fulham but as the side doesn't occupy one of the top four positions, you can't envisage them dragging themselves up the league. They, West Ham, and Blackpool look like the three that could well go but just for the excitement we'd like to see it go down to the final day – at both ends of the table.