Technology researchers Gartner Inc. are predicting that Google's Android OS will have captured 49% of the smartphone market by 2012, more than double its 22.7% share in 2010. Gartner also believes Apple's iOS will peak at 19.4% in 2011, falling to 17.2% by 2015. In that same period, Microsoft's partnership with Nokia will have pushed Windows Mobile past Apple to 19.5%. Those poor sods at Research In Motion (RIM) are expected to control a mere 11.1% by 2015. Whatever size your slice, Gartner expect the overall pie to grow 57.7% in 2011, with worldwide smartphone sales reaching 468m units.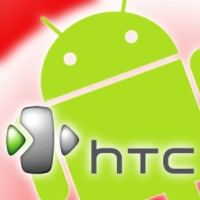 However, not everyone is so sure Gartner's got a future reading tealeaves. Critics have pointed out that Gartner projects overall growth to follow a virtually linear path from 2010 to 2015, which isn't all that bold a prediction. (Did this report come out on a Friday?) Gartner also suggests 2015's market share will be almost identically proportional to the 2012 numbers. In other words, whatever the market resembles in 2012, by 2015, it will look much the same, only bigger. (Kinda like Jessica Simpson.) And a recent study by tech analysts Ovum estimated Android's share to be only 38.5% by 2016, so who the fuck knows?
What isn't up for debate is that Taiwanese smartphone manufacturer HTC Corp tripled its profits this past quarter. Demand for its handsets, especially the one's running Android, helped the company realize an unaudited Q1 net profit of T$14.8b (US$511m). This stellar Q1 performance not only beat analysts' forecasts, it allowed HTC to surpass industry giant Nokia in market capitalization for the very first time.
Nokia remains the victor in the volume category, selling 19 phones for every one HTC sale. Of course, an HTC phone's average sale price is $360 compared to Nokia's $85, so Nokia's margins are much tighter. But Nokia can also boast of having produced the most popular mobile phone in the world, the Nokia 1100. The bare bones talk-and-text-only phone is still going strong after eight years in production, making it the primary mode of communication (and banking) for an estimated 250m users in regions like Africa and South Asia. Not for nothing did Foreign Policy magazine refer to it as "the telecommunications version of the AK-47."
If you want another example of technology as a weapon, consider the recent reports that RIM's April 19 launch of its PlayBook tablet was delayed by a month because Apple had (needlessly?) booked all the excess capacity in the touch-screen panel supply chain. RIM's publicly denying the rumor, but we suspect the rumor was of their own making. After all, RIM has a major product to launch and the press love covering a good squabble. RIM may also be trying to co-opt some of Apple's old 'scrappy underdog railing against the system' identity. Considering Gartner is predicting RIM to be 2015's cellar-dwellers, they may be putting the best possible spin on a bad situation.